With apologies to
The Carpenters
...
NASCAR is a unique sport in more ways than one. One way it differs from others is the impact of rain. Football is played in cold, heat, rain, snow, fog, whatever. Fans of basketball and hockey may get wet walking from parking lots, but the game goes on once inside. Even golf, baseball, and tennis can be played if the rain isn't too intense.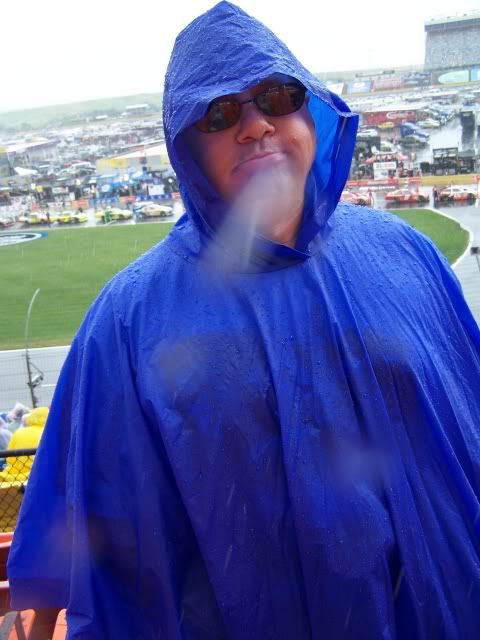 With NASCAR, even a minor amount of rain can bring activities to a screeching halt. Even other forms of motorsports can often run in the rain when they race on street circuits with grooved tires. But with slick Goodyear tires designed for maximum grip and many high-speed ovals comprising the Cup series, stock cars and rain simply don't get along.
Each year, you can almost bet a race weekend or two will be adversely affected by the rain. Qualifying might get rained out. A practice session might be lost. And a race might be shortened or postponed to the next day. As a general rule, however, NASCAR gets pretty lucky each season as they bounce around the US.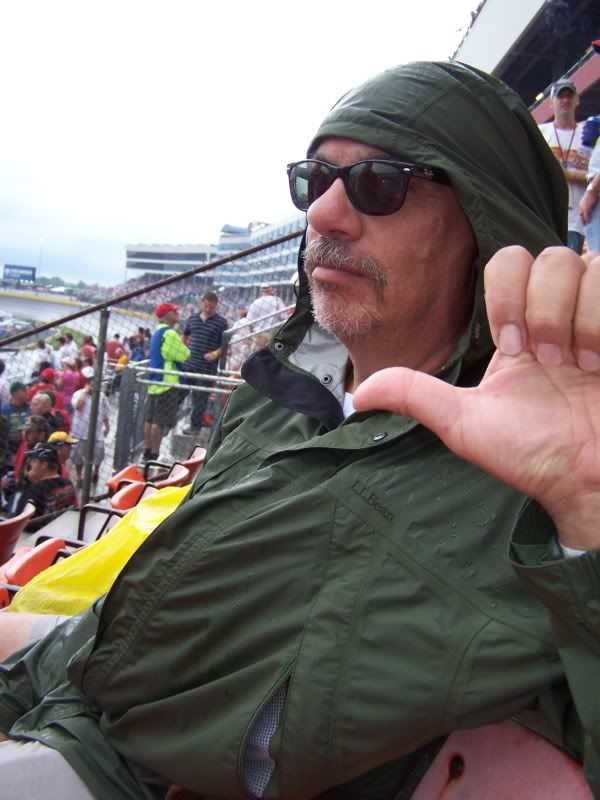 With 5 races to go in 2009, however, this season seems to have been affected more so than in recent years. Check out this list.
February - Daytona 500 - race shortened
April - Martinsville - qualifying canceled, line-up set by points
May - Coke 600 - race postponed to Monday (Nationwide race was also ended early because of rain)
June - Loudon - qualifying canceled, race shortened
June - Pocono - qualifying canceled, line-up set by points
July - Daytona - qualifying canceled, line-up set by points
August - Pocono - qualifying canceled, race postponed to Monday
August - Watkins Glen - race postponed to Monday
October - Martinsville - Saturday practice canceled, Sunday race in doubt
Nothing can really be done when the rains begin. Drivers, media, fans, etc. just have to wait it out and maintain an attitude of "ya gotta believe" the race events will continue as scheduled.
However, the domino effect of the rains can be pretty significant. TV and radio schedules have to be adjusted. Print/web media tighten their sphincters as they scramble to meet submission deadlines - especially when races are delayed on Saturday nights. Concessionaires and souvenir trailers often lose money as folks don't buy as much junk food or driver swag. Fans wonder if they'd have better chance at hitting the Powerball than booking an even-more-scarce, even-more-over-priced hotel room. Some leave altogether knowing they had one day to race before having to return to work the next day.
With the increasing fan dissatisfaction about the state of the sport, the butt-ugly Car of Tomorrow, vanilla driver personalities, cookie-cutter tracks, etc., I wonder if at least one positive change could be made in time for the 2010 season.
Perhaps NASCAR could spec out a COT 2.0 to accommodate driver safety, wider tire tread, side-by-side racing, AND a race car that will run in the rain when needed!
TMC