For over 30 years, I've collected all sorts of Petty-related trivia: pictures, articles, magazines, autographs, decals, die-cast, books, Pepsi bottles, and even a big ol' can of Maxwell House coffee.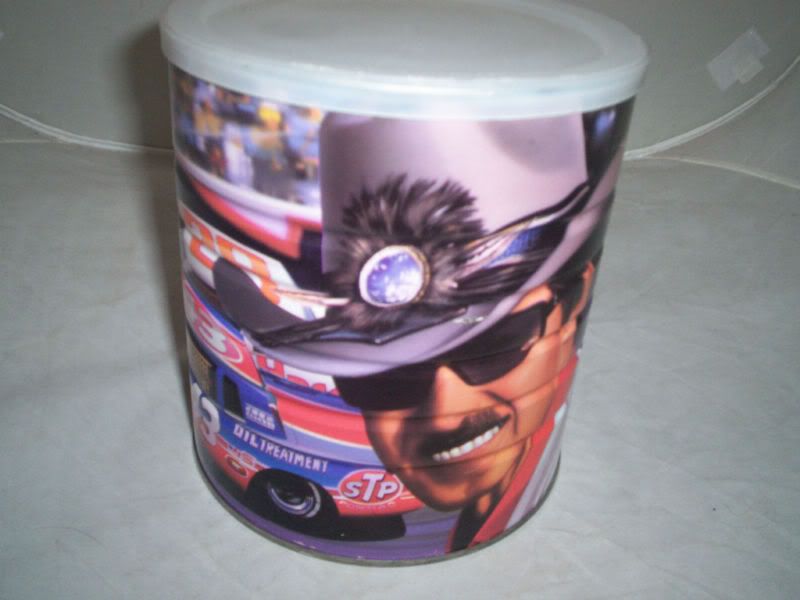 I've also compiled data: dates of poles, wins, birthdays, deaths, sponsorship announcements, and other significant events in the history of Petty Racing. From the time this blog was launched, a daily Petty trivia nugget has been displayed to the right.
One project I've kind of wanted to tackle was to collect and then share a photo or article from each of Richard Petty's wins. I never really pushed myself towards the goal because I believed the challenge of landing such information - especially from the 1960s - might be too much to expect.
However, its funny how things work. Through posts to a few different message boards earlier this year, I struck up a friendship with a fellow long-time Petty fan, Jerry Bushmire. Jerry goes back waaaay farther than I do. He has had the opportunity to meet Richard many times - and as shown below, also had the chance to meet Lee Petty before his death.
I told him about my semi-serious project of collecting the articles and pictures. He thought for a short period of time and then responded he could probably help me make it happen. He is a NASCAR Pack Rat and has retained all sorts of racing weeklies, magazines, and other periodicals going all the way back to the beginning of Richard's career. He scanned a ton of it, e-mailed it all to me, and thankfully green-lighted me to begin sharing it.
Along the way, he hit a couple of minor bumps where he simply couldn't find information about a win. But by searching Google News Archive or perusing material I've got, we were able to identify articles and/or pictures for all but four of Richard's 200 wins.
On August 1, I'm beginning what I hope to be a year-long series. My plan over the next year is to share the information on the anniversary date of each win. Some of the articles present a good recap of the race. Others are simply a quick acknowledgement of the win. The readability of some of the scanned articles will be better than others. Overall, however, I think it will be a fun trip through history to highlight the King's wins - along with memories from several folks I've met who were fortunate to see them.
I want to give a huge shout-out to Jerry right now before this all begins. Without his help and a shared fan-interest in the King's career, I'd likely just keep blogging random Schaefer entries (which by the way
will
continue).
I'll try to remember to tag each post with the word "200wins" so folks can quickly see the relevant posts over time.
TMC