1971 - Starting from the outside of the front row, Richard Petty leads about 200 laps and wins the Carolina 500 at Rockingham - his 122nd career victory. Teammate Buddy Baker in a white, #11 Petty Enterprises Dodge Charger finishes 3rd.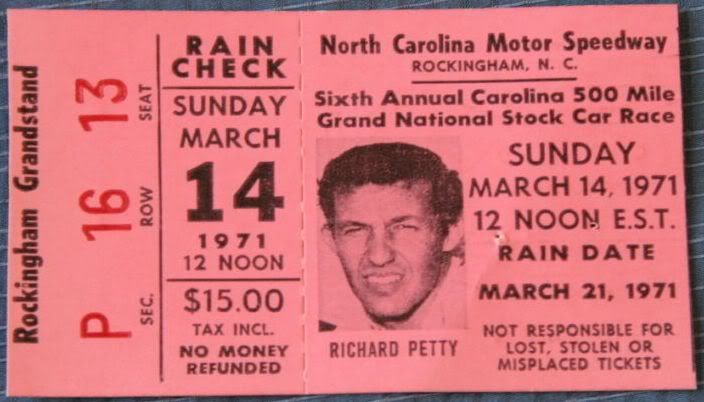 Pace lap - getting ready for the green. Fast Freddy Lorenzen was on the pole the #99 STP Plymouth. Petty started on the outside of the front row. Bobby Isaac's #71 Dodge Charger was on the inside of the second row with Dave Marcis in a 1970 #2 blue Dodge.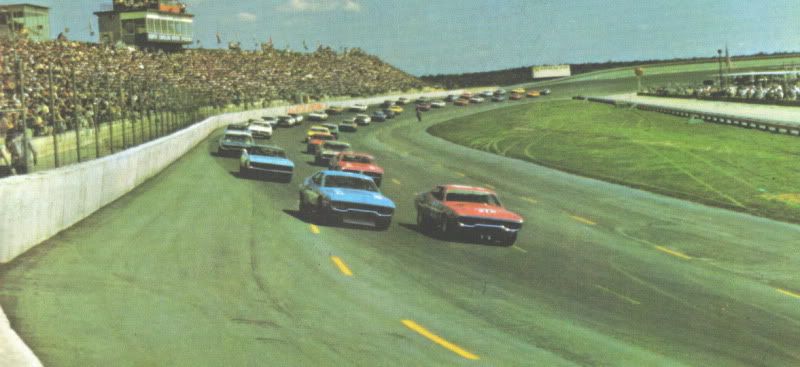 It was an unusually dull show for this grueling track
- reads as out of step with today's NASCAR who seemingly has low self-esteem and continually bullies drivers and media over any comment remotely critical of the sport.
TMC