Dover opened in 1969 and hosted four Grand National / Winston Cup races in its first three years. Richard Petty won three of the four - including the first two, and Bobby Allison banked the 1971 Mason-Dixon 500.
The Cup regulars returned to Dover in June 1972 for the track's first of two races of the trimmed Winston Cup schedule. The Mason-Dixon 500 once again turned into a race between the two drivers who had claimed all of Dover's previous trophies.
With Harry Hyde as his crew chief, Bobby Isaac won the pole in the #71 K&K Insurance Dodge Charger. Fellow Bobby - the Allison one - qualified alongside Isaac in his #12 Coca-Cola Chevy.
Coo Coo Marlin lined-up third in his first ever Dover start. He actually laid down the same timed lap as Allison. Because Allison qualified first, however, Marlin was bumped back to the third starting spot. At the time, the fast lap became his top career starting position. He later qualified second at Talladega in 1976.
Allison won the 1971 Mason-Dixon 500 in a Holman Moody Ford. After several years of a strained business partnership, John Holman and Ralph Moody finally divorced at the end of 1971. Allison joined Richard Howard's Chevy team with its cars prepared by Junior Johnson. Moody joined Dover as a Vice President and assisted many drivers with set-ups for the race - primarily independents such as James Hylton, Soapy Castles, and British driver Jackie Oliver in Junie Donlavey's Ford.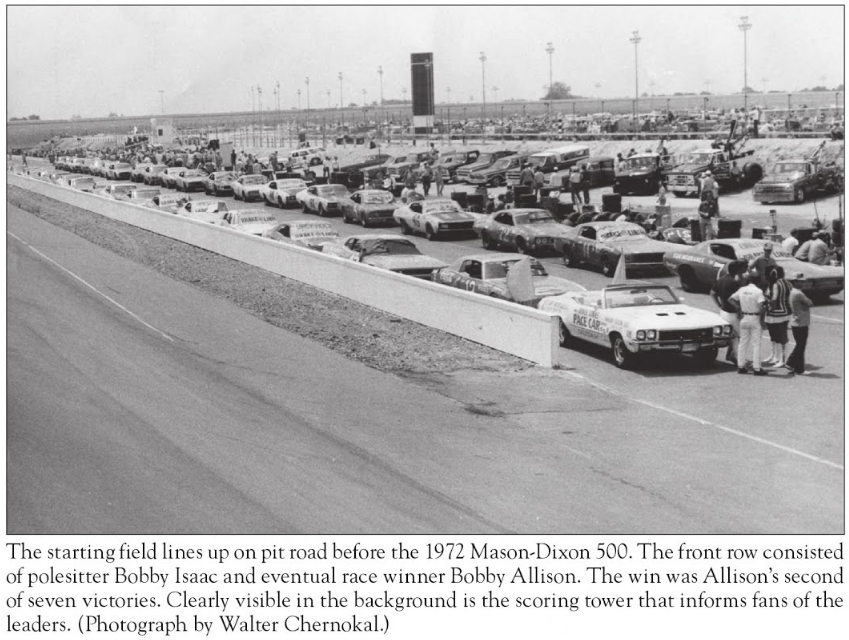 Isaac capitalized on his top starting spot and led the first two laps. Allison took the lead on lap three, and the rest of the race was a duel between his Coke Machine and Petty's STP Plymouth.
Each driver led a chunk of laps before returning the lead to the other. As the race entered its final 100 laps, Petty was out front. On lap 416, however, Allison returned to the top spot. He remained there for the next 85 laps to take the win. The King developed transmission issues, lost a lap to Allison, but still managed to finish second.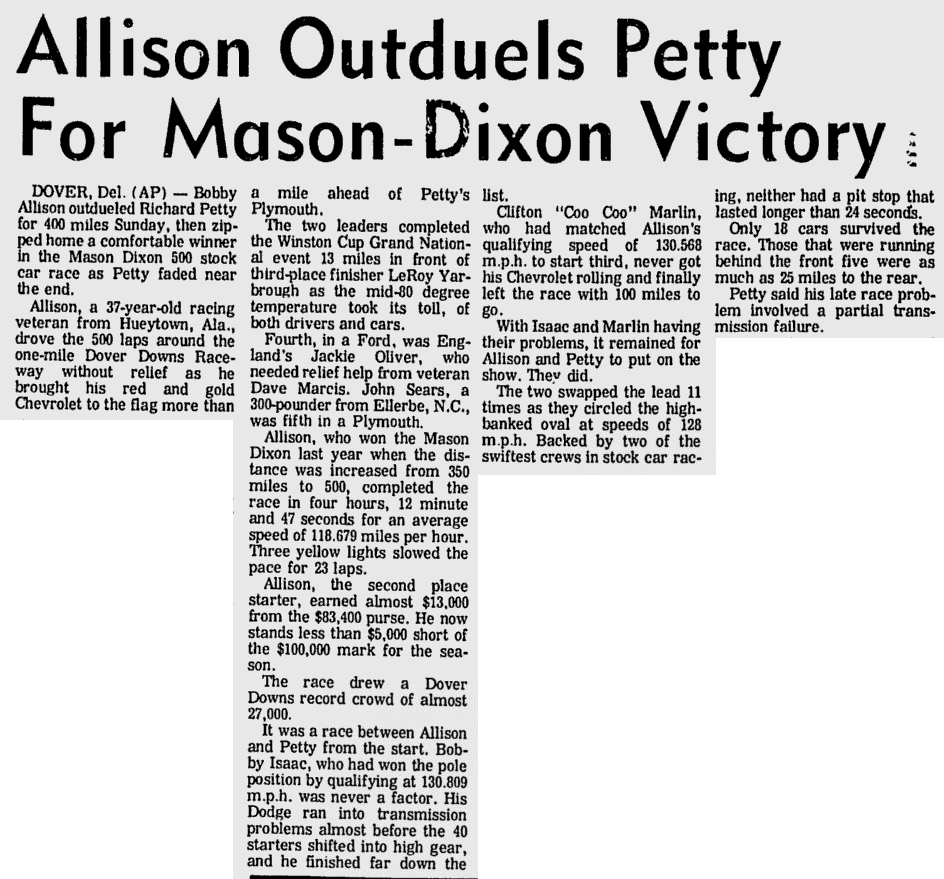 Source: Spartanburg Herald
The race was the 31st of 51 career times where Allison and Petty finished in the top two spots.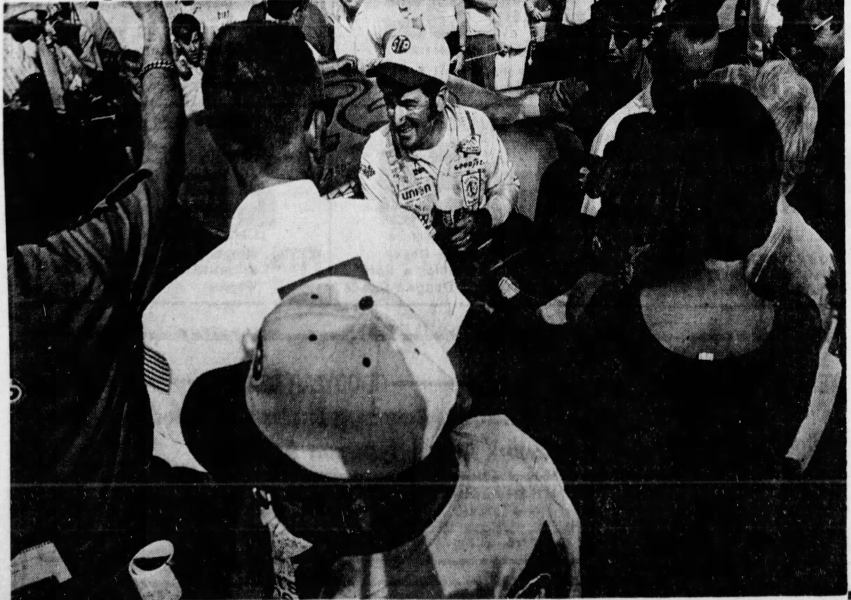 TMC