Fifteen years ago, a pretty amazing, prideful, humbling, and scary event occurred - the birth of my son. From a blogging perspective, I generally refer to him these days as
toomuchtexting
.
I still vividly remember the nurse weighing and measuring the future TMT in the Chattanooga, TN hospital where he was born. Those key metrics every mom can't wait to hear (after hearing "ten fingers and ten toes") were captured in this cross stitch craft my wife did.
My wife is no race fan. She gave it a valiant effort by attending three races - one at Talladega and two at Atlanta. But I didn't convince her to join the legion of fans. Plus, on April 28, 1995, she had just delivered her first child. So I guess I shouldn't be altogether surprised - even to this day - when she shot me first a stunned and then an angry look as I exclaimed to the nurse: "Hey! Did you just say 7 lbs, 11 oz and 21 inches? That used to be Kyle Petty's sponsor and car number. That's awesome!"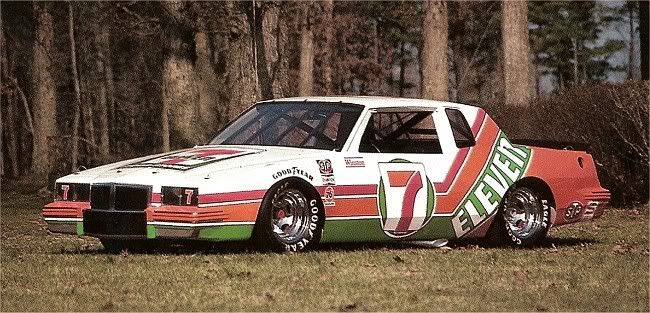 Unimpressed doesn't even begin to describe her mood as I naively endorsed the results from the scales and tape measure.
To date, I suppose her attitude towards racing has prevailed in his rearing. Despite my passion for racing, he doesn't particularly care much for it. He did stop by the TV briefly Sunday as he saw three columns of thundering cars during the Talladega race. That stunned him a bit watching it.
So maybe there is a possibility yet he'll climb aboard. Keep hope alive, and I love the little rascal more than ever before.
TMC