With 2011 being the 20th Annual Schaefer Schelebration Schindig, its incumbent upon the Schaefer Hall of Fame to step up and make sure we've got everything packed and ready to go. For my part, once I leave the Volunteer State Friday and head for Charlotte, there will be no turning back. So let's see. Have I got it all?
Schaefer tray for serving snacks - check
Schaefer bucket for cold beer photo-ops, tips, donations for
disabled kids
...
old people
...
veterans
...
starving folks in third world countries
... TMC gas money - check
Schaefer koozie - check
Picture of Wendell Scott enjoying a Schaefer - check
Schaefer banner for Uncle D. - check
Schaefer sign - check
Schaefer car - check
Let's see, is that it? Oh, wait! Can't forget about these.
Schaefer lanyard to hold race ticket and open beer bottles - check
Schaefer decals to award to all who choose to participate in Schaefapalooza - check
Rendering of Joe Ruttman's Schaefer-sponsored Pontiac from 1989 Daytona 500 - check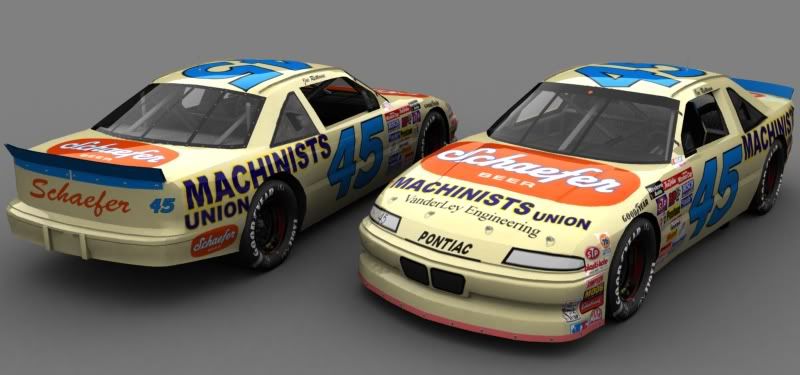 Use courtesy of 'cerealisamazing' from Sim Racing Design


Fantastic

work!
Schaefer Hall of Fame shirt and custom-made hat - check
Schaefer buttons (new for 2011) - check
iPod ... with Schaefer jingle theme song on the playlist - check
OK, I'm good. Out. Go.
TMC