1973 - Richard wins the Capital City 500 at Richmond - his 7th straight win at the track and 153rd career victory. The race is halted for about 90 minutes following a multi-car, fiery crash on the fifth lap.
Brian '200WINZ' Hauck remembers:
Here is 1973 Capital City 500 Program and race ticket. Note the price! I remember leaving home at 6 AM and driving to Richmond for the day. Arriving at 11 AM, we parked in the shadow of the unreserved bleacher which was located in the first turn. Went directly to the ticket booth and purchased our seats ... RACE DAY MORNING! There were maybe two or three tables set-up pedaling "souvenirs" - things like those little, plastic, one-color, 36 Ford stock cars with white wheels; checkered flags that said "Speedway Souvenir" on them; sew-on patches; and maybe some decals. No mega-bucks haulers with underwear, rain hats, dog collars and women's sox with driver number, name, blood type and so on like today. Richard whooped ass leading 429 laps and had 2 laps on second place Cale!
As noted in the above article, the race was red flagged after only four laps because of a multi-car accident on the backstretch.
Baxter Price spun and was collected by Darrell Waltrip in Bud Moore's Ford. Suddenly other cars piled into the wreck including Dick Brooks in Junie Donlavey's #90 Ford, Bill Champion, J.D. McDuffie, Lennie Pond and Buddy Baker in the Harry Hyde-prepared #71 Dodge.
A total of 13 cars piled into the scrum - a short-track version if you will of The Big One commonly seen at places like Daytona or Talladega. To make matters worse, Price's wrecked car caught fire sending a plume of thick black smoke into the sky.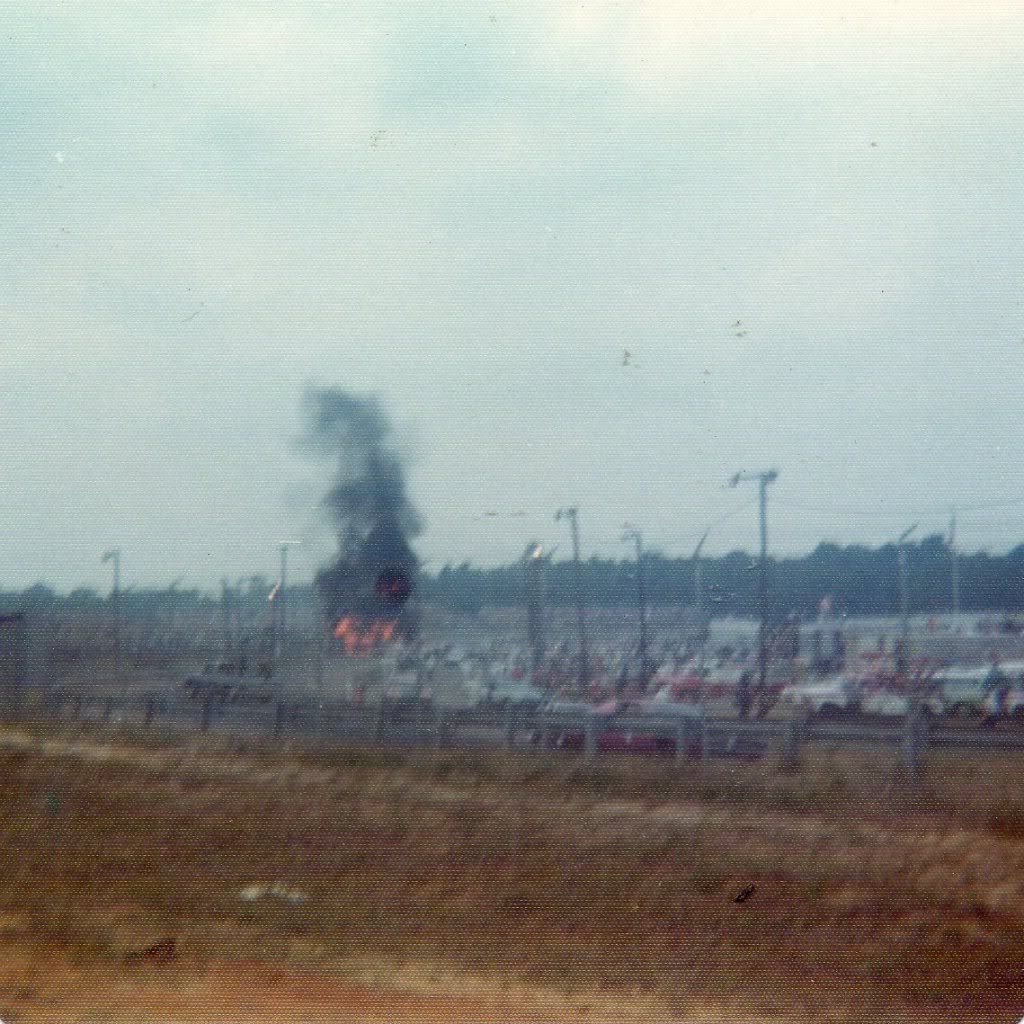 Credit: Brian Hauck
TMC
Edited June 14, 2014