Even the most casual rock-and-roll fan knows the original KISS guitarist was Ace Frehley. His autobiography, No Regrets, was released in late 2011.
In the book, Space Ace reveals his first beer was ... yep, a Schaefer. Well,
schock me
!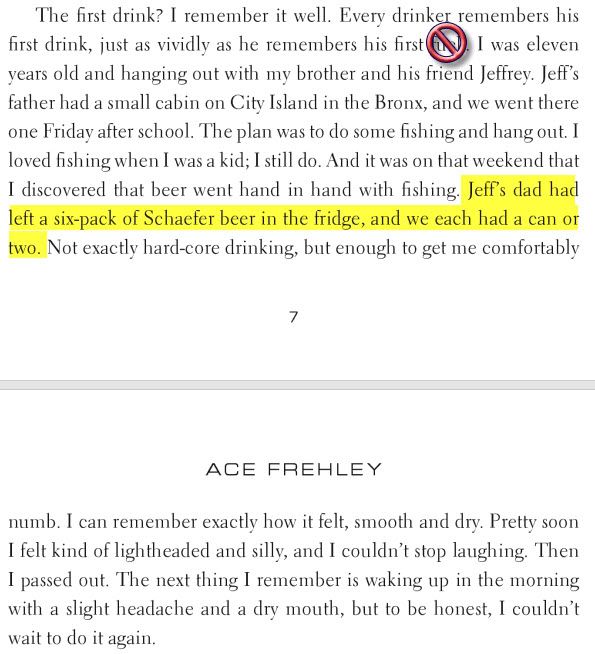 Sadly, Ace developed a booze dependency ... a bad one. Apparently he took
Nothin' To Lose
to heart. His addiction cost him his job with KISS and who knows what else before he hit
Rock Bottom
. Perhaps life would have tacked a better direction for him if he'd stuck with Schaefer vs. tangling with
Cold Gin
.
TMC