February 1,
1953: Lee Petty wins a 200-lap, 100-mile race at Palm Beach Speedway in West Palm Beach, FL.
Petty leads 152 of t

he 200 laps in his #42 Dodge.
Jimmie Lewellan finishes second in a second Petty Engineering #41 Plymouth.
Greg Fielden recapped the race in his book,
Forty Years of Stock Car Racing, Volume 1
.
Lee Petty wheeled his short wheel-based Dodge Diplomat into the lead in the 49th lap and led the rest of the way to capture he 100-miel test at Palm Beach Speedway... Dick Rathmann and Herb Thomas were the early leaders in the race, but both experienced mechanical problems, kicking the door open for Petty... Rathmann started on the pole ... and led the first three laps on the half-mile dirt oval. Thomas nudged past Rathmann and led from lap four through forty-eight when a universal joint snapped on his Hudson. The failure put the former Grand National champ out of action... Al Keller flipped his Oldsmobile in the 79th lap. He escaped injury, but the car was demolished in the violent spill. A crowd of 8,500 watched Petty average 60.220 MPH in the 1953 NASCAR Grand National season opener. ~ p. 108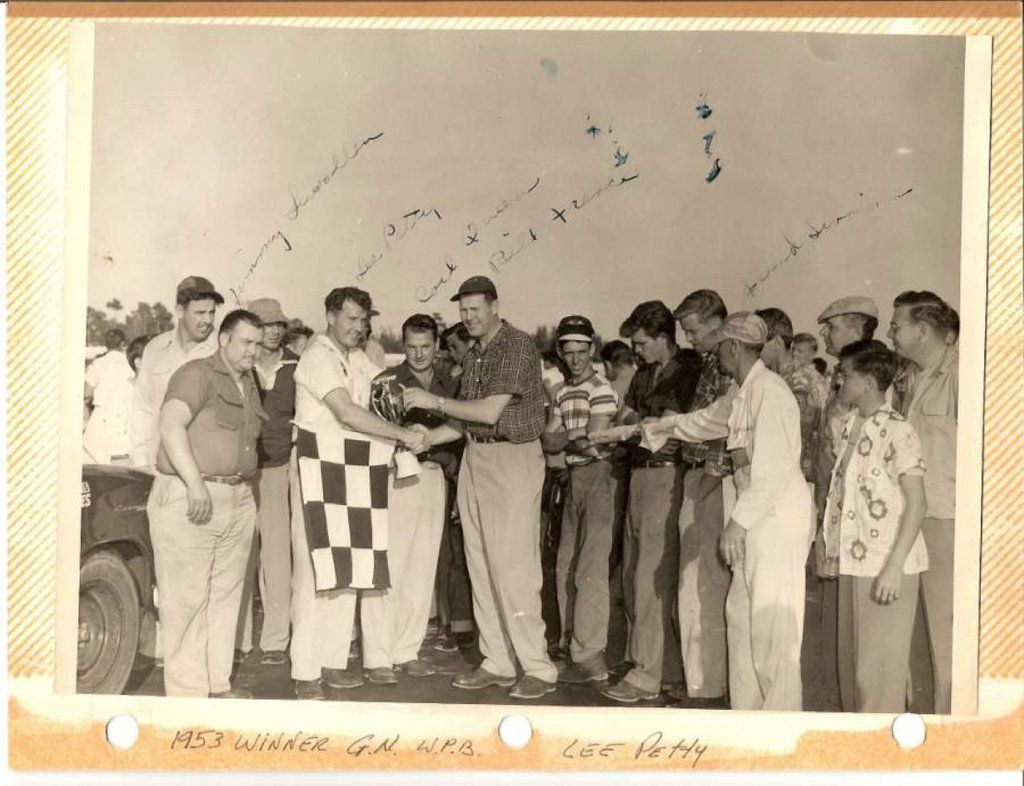 Photos courtesy of Tommie Clinard
Lewallen was one of the first drivers to race a car numbered 43 - long before Richard Petty came on the scene. In his early runs, Julian Petty - Lee's brother and Richard's uncle - was the crew chief.
TMC