After Fireball Roberts' win in the 1962 Daytona 500, NASCAR's GN drivers prepared to jump into the meat-and-three of their short-track schedule. About half the field from Daytona raced a week later at the half-mile, dirt Concord Speedway in North Carolina and watched helplessly as Joe Weatherly led flag to flag in the 78-lap race.
The following week, the teams headed west about 3 hours to the half-mile, paved Asheville-Weaverville Speedway for a 200-lap race on March 4th. Winner: Joe Weatherly. Again.
A week after Weaverville, the drivers were scheduled to reverse course and head east for Orange Speedway in Hillsboro, NC. A 110-lap race on the .9-mile dirt track was slated for Sunday, March 11.
As has often been the case over the years, then and in recent years, rain can wreak havoc on a racing schedule - especially during a Southern spring. The race was rained out and rescheduled for a week later on March 18.
The teams were already scheduled to race in Savannah, Georgia in the St. Patrick's Day 200 on Saturday, March 17. No time remained for (much) post-race St. Paddy's celebration because the teams had to hump it overnight to Hillsboro for Sunday's make-up date.
Little Joe kept his hot streak rolling by winning the pole at Hillsboro. (Weatherly started and finished third in Savannah.) Richard Petty qualified second followed by Rex White. Maurice Petty started 8th, and Ralph Earnhardt rolled off 13th. The race was the second of only eight times Chief and Ralph started in the same GN race.
At the drop of the green, Weatherly commenced to puttin' a whoopin' on the field. He grabbed the lead from Richard Petty and then paced the field for the first 24 laps. Petty didn't go anywhere though. He stayed near Weatherly and managed to get by him on the 25th lap. The 43 Plymouth then led 23 laps of his own before Weatherly decided it was time for him to be lead dog again.
Little Joe reclaimed the lead, towed the field around the track for 50+ laps, and was headed for his third win in four starts. But then...
With nine to go, Weatherly's drivetrain went south in his Bud Moore Pontiac. As he faded, Petty went to the point and positioned himself to win his sixth career Grand National race. With five to go, however, Rex White gave Petty a
maybe later but not today
battle for the win. White's #4 Chevy pulled alongside the Petty Blue Plymouth, and they raced to the end. At the finish line, Rex (Latin for King) narrowly defeated NASCAR's future King by a couple of car lengths.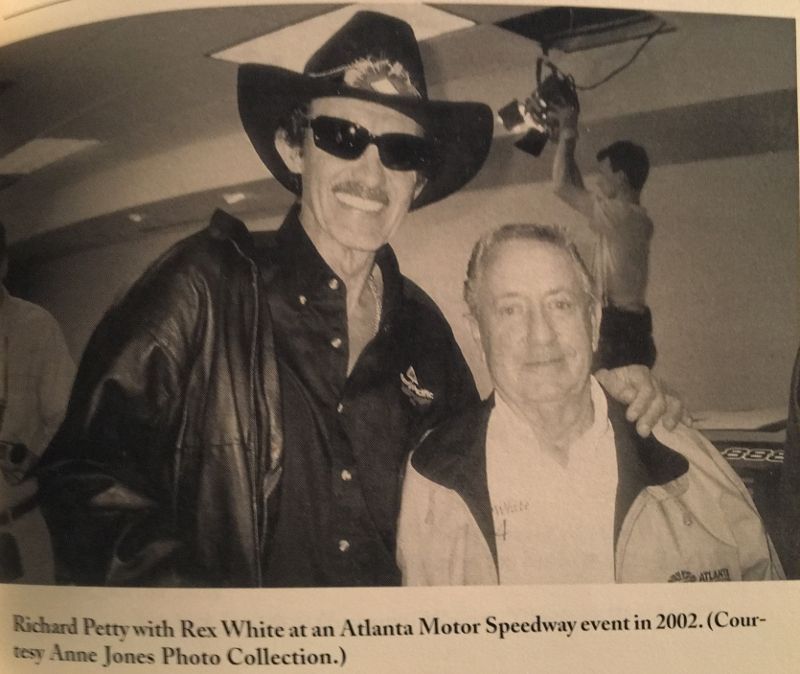 Credit: Gold Thunder by Rex White and Anne Jones
White's win was the 21st of an eventual 28-win, one championship and NASCAR Hall of Fame career. Lee Petty still had a decent day at the bank on Monday as Maurice finished sixth to go along with his older brother's P2. Dale Jr.'s granddad finished in 7th - one spot behind Maurice's #41 Plymouth.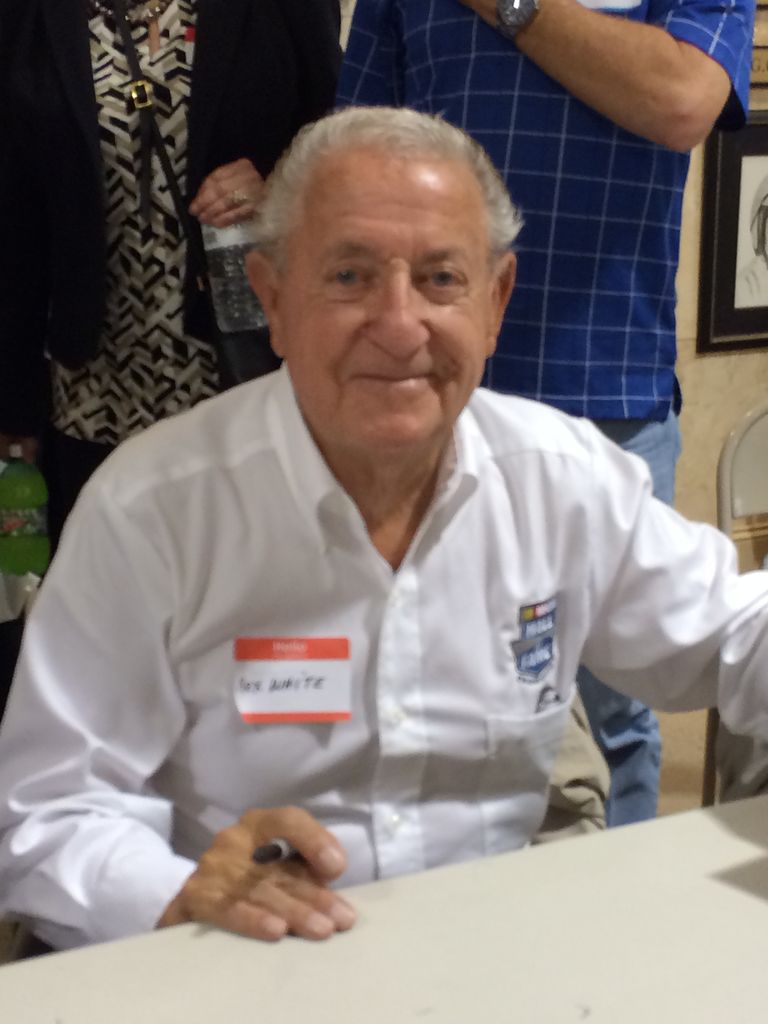 Rex at Memory Lane Museum 2014
Source: Wilmington Star-News via Google News Archive
TMC