While looking through a lot of old racing memorabilia earlier this week, I stumbled across an envelope of racing-related decals. From the late 1970s through the mid-80s spanning my pre-teen through late college years, I was a letter-writing, swag-begging, wide-eyed race fan. Letters were sent to just about any racing-related entity for whom I could get an address. Tracks, corporations who sponsored drivers and/or races, fan clubs, etc.
Back in the day, the overwhelming majority of organizations to whom I wrote sent something to me - photos, postcards, brochures, programs, patches, press kits, decals, etc. I've held on to virtually everything sent to me back then.
So how about a mini-series of a few old school decals I've still got. I won't bore you with some of the logos that have remained the same such as STP, Bell helmets, Holley carbs, Gabriel shocks, etc. Instead, I'd like to share images of a few of them whose shelf-life has come and gone - except for historical look-back purposes.
Because this is the first in the series, where else can I start but with a Petty theme?
My first Richard Petty decal - designed to look like his famed STP Dodge Charger.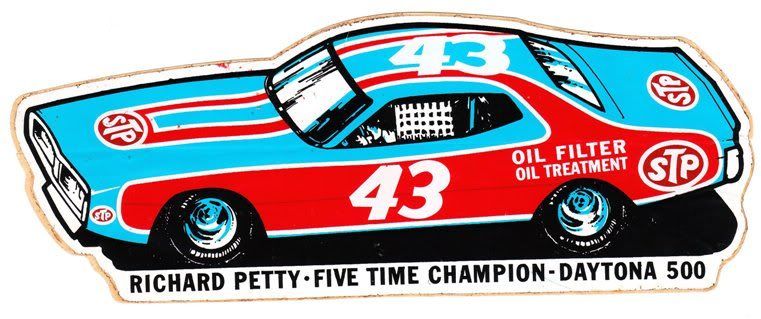 A year or so after the above decal was released, the below decal became available. The King would tack on two more Daytona 500 victories in his career to add to the five noted on the decal.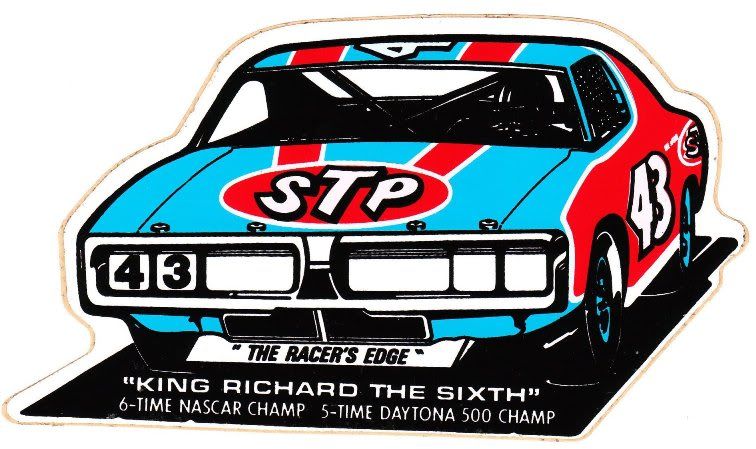 I received this one for being a sh0-nuff, card-carrying member of the Richard Petty fan club.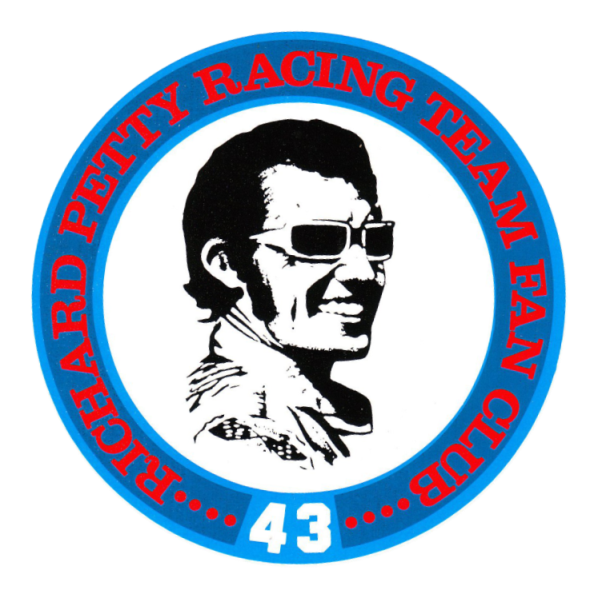 To answer your question, yes I do still have my fan club membership card.
Southern Pride car washes was an associate sponsor on the 43 in 1979-1980 time frame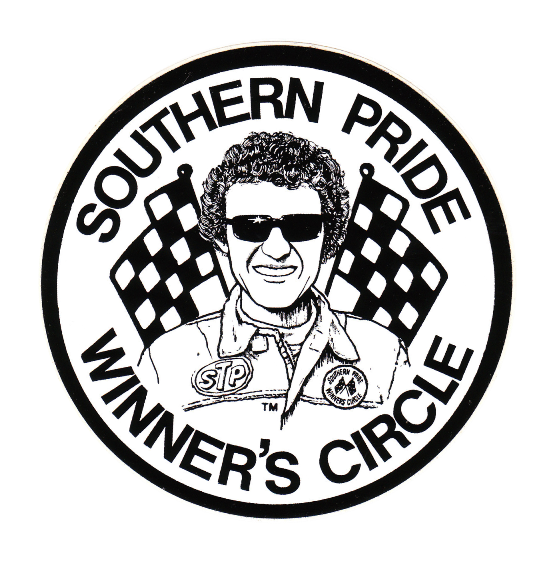 Here the company can clearly be seen as a prominent associate sponsor on Petty's Oldsmobile on its way to victory in the 1979 Daytona 500.
Entry 2: How about NASCAR tracks? Stay tuned.
Meanwhile, do you collect old decals also? If so, let me know. After I blog my own, I'm open minded about perhaps blogging favorites of others.
Update 2011-01-31:
Just found this photo of The King sporting a trucker's cap with a Southern Pride Car Wash patch matching the decal I've got.
TMC