1974 - Richard Petty wins his 161st career race in the rain-shortened Purolator 500, the inaugural NASCAR Winston Cup Grand National race at Pocono International Raceway. How sweet it must have been for the management of STP Oil Filters to have their driver win a race sponsored by their competitor.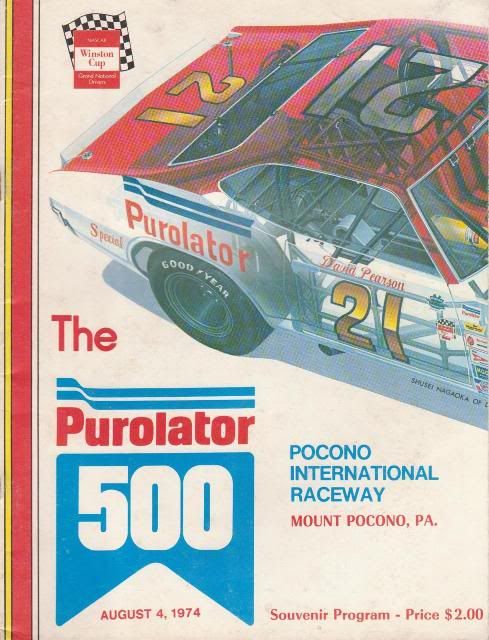 Before the race, the King was also a best man. He stood beside the groom at a wedding officiated by Bro. Bill Frazier. The groom also happened to be the head of the Richard Petty Fan Club.
The Winner!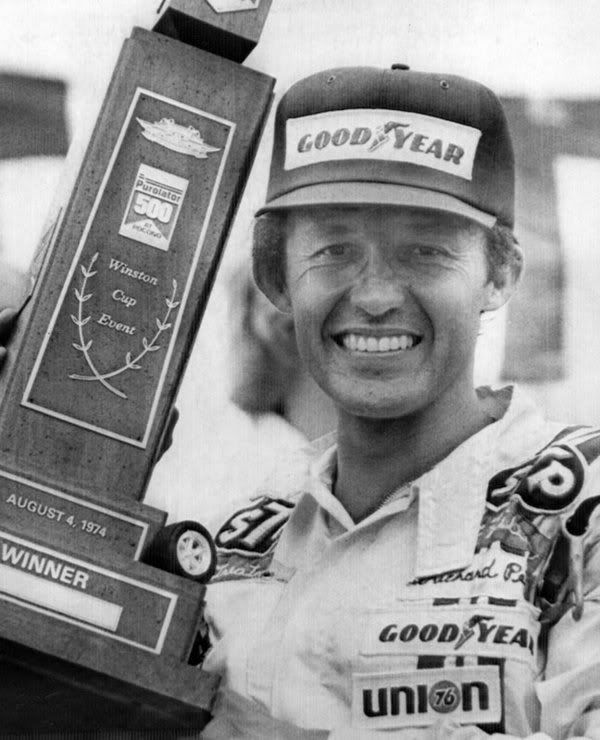 The Petty Enterprises team celebrates in victory lane.
The Pocono trophy I saw on display at the Richard Petty Museum in 2011:
How it went down:
TMC
Edited August 3, 2014