Has it really been 30 years? February 11, 1979. Kyle Petty made his first ever stock car racing start in the Daytona ARCA 200. He drove one of King Richard's discarded Dodge Magnums, painted it up all purty and such with white and a shade of blue lighter than traditional Petty blue, got himself Valvoline as a sponsor, and off he went. He raced like a seasoned pro and impressed his dad, his grandfather Lee, and other veterans of the sport.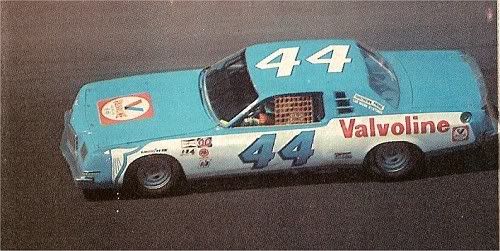 I remember the anticipation of Kyle's beginning his racing career. Richard had ended a forgettable 1978 season with zero wins, a mid-season change in manufacturers from Dodge to General Motors, and off-season stomach ulcer surgery. The only bright spot was a win in the Winston Western race at Phoenix after the Cup season ended a week earlier at Ontario. I was ready for some optimism from the Petty camp, and the start of a third-generation Petty career was what I needed.
Of course, this was pre-dot com, pre-ESPN, pre-Speed, pre-boogity-boogity-boogity. The ARCA race wasn't televised, and it wasn't even on the radio - at least not in my area. I remember squirming a lot waiting for the local 6:20 sports report that evening to see if Kyle got a mention. I couldn't believe it when they said he had won.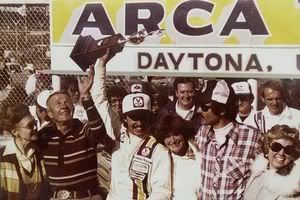 Kyle's on-track success that weekend, however, was short-lived. He attempted his first Winston Cup race in May 1979 at the World 600 in Charlotte. A practice crash ended that attempt. Next up? Daytona's Firecracker 400. He won the ARCA race in February on the same track.
Surely
he could qualify for a Cup race, right? Wrong. Another attempt, another wreck. His Cup debut would have to wait until that season's 2nd Talladega race.
Even though Petty Enterprises is no more and Kyle is no longer associated with a Petty team, I did think it was extremely cool when Richard Petty Motorsports wheeled out the Valvoline / KP trib scheme for A.J. Allmendinger to run in the Bud Shootout and Daytona 500.
The win by the 18-year old in the hand-me-down Magnum was a harbinger of great things to come for Petty Enterprises in 1979. A week after Kyle's win, Richard won the Daytona 500 for the 6th time (take
THAT
you Earnhardt fans) after Donnie Allison and Cale Yarborough wrecked on the last lap and got into a scrap with each other and Bobby Allison in that nationally-televised, historic race. Richard's win ended his long drought dating back to 1977 and set him up to win his 7th Cup championship in November 1979.
For more memories about the races near the beach in 1979, check out
Tom Higgins' blog entry
from February 5.
TMC