June 3, 1978 - Cale Yarborough led every lap en route to victory in the Music City 420 at Nashville Speedway. Richard Petty finished 3rd in the beleaguered Dodge Magnum. I attended a couple of Cup qualifying nights in 1976 and 1977 at Nashville, but this race was my first Cup RACE to attend.
Race program - Its dated May 13 vs. June 3. I don't remember the circumstances about why it was run in June vs. May...but I'm researching!


Updated: June 4, 2009
OK, did my research and got my answer. The Winston 500 was scheduled for May 7, 1978. It was rained out, and NASCAR rescheduled it for a week later - May 14. Only 1 problem - Nashville's date was supposed to be the night before on May 13. Easy enough sez NASCAR - punt Nashville. So they did - all the way to June 4. As it turns out, it was to my advantage. I now wonder if I would have been able to go on the originally scheduled date.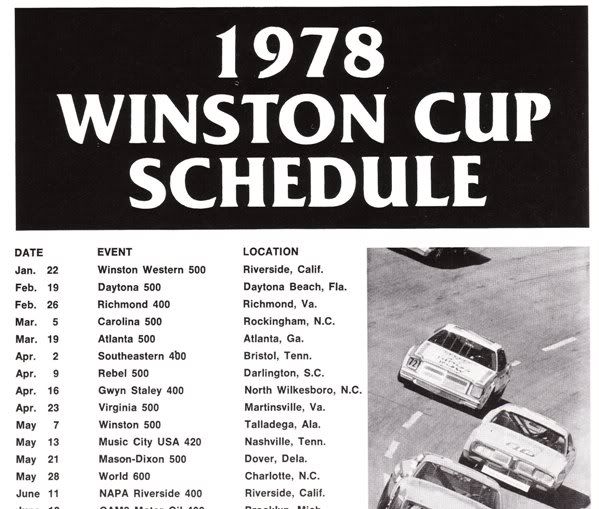 TMC