So Kyle Busch wouldn't talk to the media last Saturday night when they wanted to hear him foam at the mouth about being wronged by Smoke. Then he waits until today and pouts anyway - even after having talked to Tony by phone about the incident.
Normally, if Kyle does not win a race then its his crew's fault. He's blamed them all season long for his Nationwide races - never mind that same crew has been a huge reason why he leads the point standings by a very comfortable margin.
If its not his crew's fault, then he likely didn't win because of the actions of another driver. This past Saturday it was Tony Stewart. No "that's racin". Or "I took a shot, I blocked, I gave it my best, and um...uh...I ended up in the fence".
Instead - with several days to chill, watch video replay, talk to the Coach, talk to J.D., talk to Smoke, talk to his shrink - he STILL claims he was wrongly dumped by the 14.
If Kyle can't lose with some level of dignity the same way he wins with vigor, perhaps he should consider moving over to NASCAR's newest series. You know, where dumps and skid marks tend to happen frequently.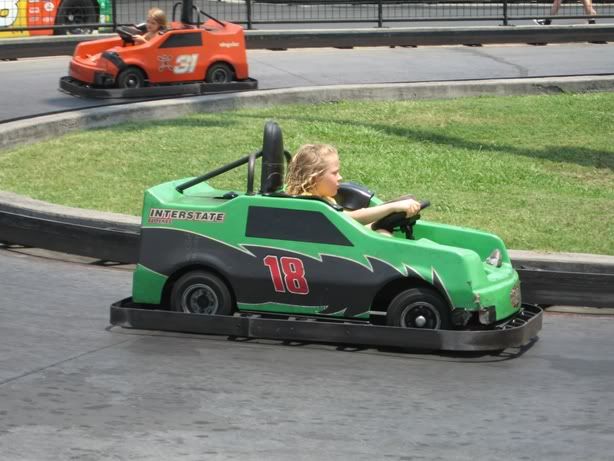 TMC