Tradition of Indianapolis Motor Speedway - Love it.
Watching a race at IMS - Hate it.
A.J. Foyt, Gordon Johncock, the pagoda, 11 rows of 3 starters - Love it.
NASCAR at IMS - Hate it.
Building with LEGOs - Love 'em.
Stepping on a LEGO in middle of night on the way to the can - Hate it.
As a kid, I loved playing with LEGO building blocks. We didn't have all the fancy sets they have today. My brother and I had a boo-coodle of loose bricks and our imagination.
My teenage son and a couple of his friends still enjoy playing with them too - both with building things from scratch as well as assembling the pre-engineered sets from Star Wars, Harry Potter, Bionicles, and others. He also gets a monthly LEGO magazine - he freely admits he gets it just for the pictures. /wink
Each year a
Brickworld
festival is held in Illinois. How my son has become a teenager without either of us knowing about Brickworld is beyond me. The conference looks like a huge gathering of LEGO geekdom. A collection of LEGO "trekkies" if you will.
LEGO fanatics gather to craft some remarkable brick art such as...
...an ornate street corner building
...Jimi Hendrix
...and American (LE)GOthic
See Brickworld's
Flickr
group to churn through many other impressive pieces of work.
A recent e-mail newsletter from
Tech Republic
included a handful of pictures that
really
caught my eye. One (maybe more) builder built a re-creation of Indianapolis Motor Speedway. My jaw hit the floor when I saw the level of detail.
LEGO version of top side track view...
Reference photo of race day...
Lego version of IMS Hall of Fame...
Reference photo of real thing...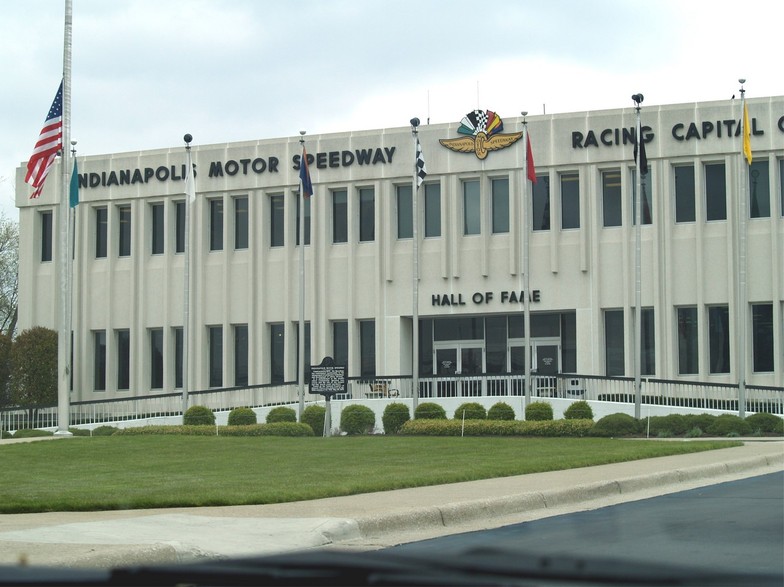 LEGO version of IRL cars at full speed...
LEGO version of singing of Back Home in Indiana and the National Anthem...
Reference photo of Florence Henderson and the real deal...
I looked for a LEGO model of Ashley Judd in a rain-soaked sun dress but couldn't find one. Some things are just beyond crafting a replica.
I also zoomed in on the pictures carefully looking for a cylinder-shaped, replica Schaefer can. But no luck. Maybe someone will include one when they re-create Charlotte Motor Speedway at Brickworld 2011.
Meanwhile, the next Brickworld is tentatively scheduled to begin June 15, 2011. I'm already thinking ROAD TRIP. After all, despite my interest in the history and tradition of the Indianapolis 500, I'd much prefer to hang out at Brickworld than attend another boring NASCAR Brickyard 400.
TMC