1971 Northern 300
NASCAR Winston Cup Grand National race
(later known as Nextel/Sprint Cup Series)
Trenton International Speedway
Trenton, New Jersey
Winning driver: The King Richard Petty
Full results:
Racing-Reference.info
Amazing the stuff you find on ebay
Photos below courtesy of Brian "
200WINZ
" Hauck.
Front row (in the best
Bill Connell
track announcer voice I can muster): On the pole - with a speed of 129.134 MPH - in the #39 See Rock City Chevrolet - from Chattanooga, TN - Friday Hassler! Starting second in a Plymouth - from Randleman, NC - Richard Petty!
The King's Petty blue Plymouth in victory lane adorned with trophies. Note the functional but not subtle use of duct tape to hold in the hood pins and patch some damage on the trunk.
After enduring a hard wreck during qualifying for the 1970 race, Wendell Scott had a far less dramatic 1971 run at Trenton. So I guess he figured there was no better way to relax after a day at the track than to enjoy a cold Schaefer beer!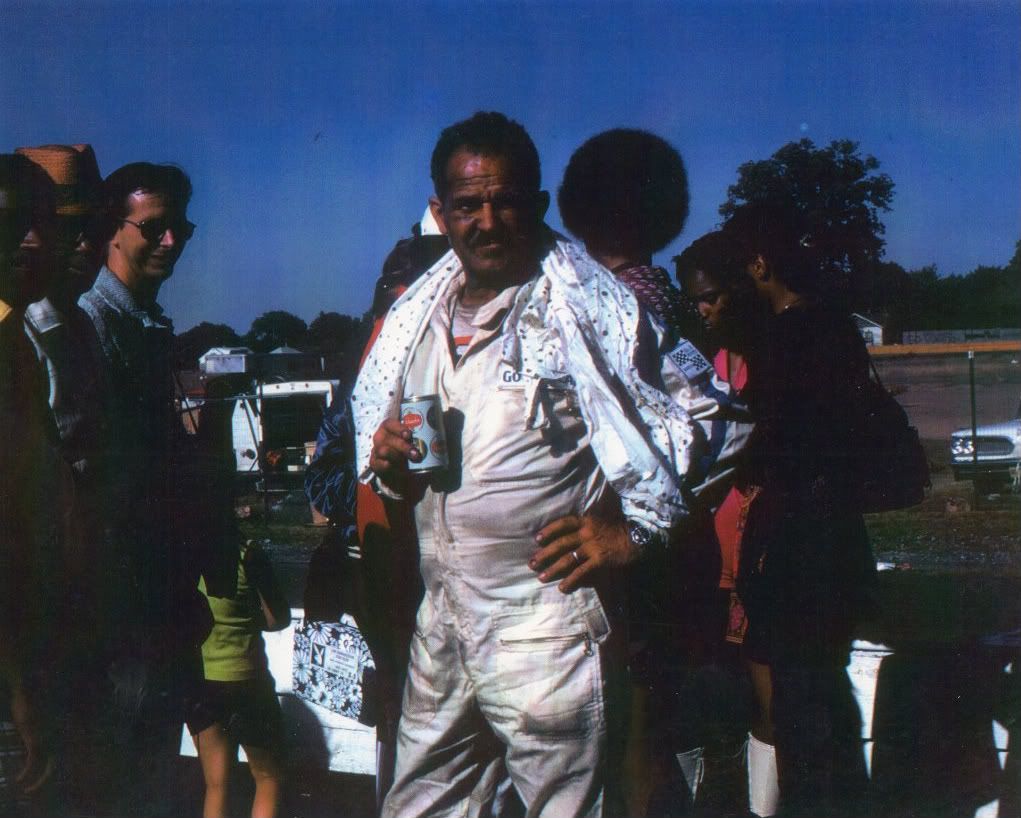 Other race notables:
Buddy Baker ran an 18-race, part-time schedule for Petty Enterprises in 1971. For this race, the Pettys did not field a second car for him. Instead, he picked up a ride in Neil Castles' car and finished 2nd.
Ron Keselowski finished 27th in his #88 Dodge. About 40 years later, his nephew Brad Keselowski had a good bit of success in the Nationwide series racing the #88 Chevy for JR Motorsports.
TMC