Wow. Just now catching my breath. The web is full of articles, columns, commentaries, analysis, and blogs about Speedweeks. I'm not sure I'll be able to lend a whole lot more to what's already out there, but here goes:
Having a son of the Volunteer State back in victory lane really feels good. Its been a long dry spell. Darrell Waltrip won his in 1989, and Sterling Marlin went back-to-back in 1994-95. WE Tennesseans had to then wait until 2011 for another one. Heck, its just great to have a southern boy win a Cup race, period!
Bayne just seems to be an amazingly talented yet genuinely humble kid. For a kid who has focused on nothing but racing since he was in single digits, he seems to have a grasp of history. I heard him say more than once his first number was 24 because he was a Jeff Gordon fan. And he repeatedly gave props to the Wood Brothers, David Pearson, and the legacies of both. Having that kind of skill, humility, and an appreciation for NASCAR's history will build him a legion of fans quickly. Young drivers such as Kyle Busch, Joey Logano, Denny Hamlin, Kasey Kahne, and even Jeff Gordon seemed to enter the sport at a very young age with a ton of talent and hype but with no humility or appreciation for their ancestral teams or drivers.

NASCAR waited until right before Speedweeks began to announce its new points system. Coupled with the restructuring of the points was the announcement that a driver had to declare for a single championship to pursue. No more double dipping between Cup and Nationwide for points. So what happens right out of the gate. ALL THREE WINNERS - Michael Waltrip in trucks, Tony Stewart in Nationwide, and Trevor Bayne in Cup tallied a collective ZERO championship points for their efforts. They each got a trophy, the record book, the moolah, a kiss on the cheek (or more), and TV coverage. I'm guessing they'll get over the points. But the eggheads in NASCAR's office probably started their 8AM meeting Monday morning with a cup of coffee and the words "um....uh...but we never...I mean how...ya know we..."

I've read some commentaries today suggesting Bayne lucked into his win because of the 17 car pile-up around lap 30. Yeah right. The kid re-started a green-white-checkered finish with Tony Friggin' Stewart to his side. When the green unfurled, Bayne smoked him. And he executed a perfect block on Carl Edwards who had a huge head of steam as they headed for the checkers. I've seen superstars such as Earnhardt and Elliott win races following a multi-car wreck or weird pit sequencing and yellow-flag timing. If you win one of these things - especially at Daytona - you've earned 100% of it.

Even though Stewart didn't win the 500, his .007 second win over Clint Bowyer in Saturday's Nationwide race was nothing short of phenomenal.
Last fall, Richard Petty Motorsports was on life support. Probability of surviving until the end of 2010 much less 2011? Between slim and none, and slim was leaving town. Yet the King and his court did the unbelievable and brought back RPM. They finished the season, pared back to two teams, and hit the beach in 2011 with speed. It was a bit of an old school racing flashback with the 21 and 43 both running near the front most of the day.

Question of the week: Will Darrell Waltrip devise a plan this week to glom onto Trevor Bayne? DW can seldeom ride ride Mikey's coattails anymore. Darrell milked the 10th Anniversary of Dale Sr's death. But I heard him say on TV that it was time for "healing to begin". To me it was a coded message for: I gotta look somewhere else to mooch because this 3 Tribute dog won't hunt anymore. Dale Jr. was unable to close the sale for another 500 win - though he had some help getting wrecked. But in my gut, I still don't think he would have won it had he not wrecked, and I believe DW knew it too. So with DW being from Franklin, TN and Bayne being from Knoxville TN, I could foresee DW claiming him as a quasi-grandson, great-nephew, etc. I bet Ol' Boogity Boogity will be positioning himself to be Bayne's mentor/pimp by the time they roll into Phoenix. He may even have his own nickname for him such as Tennessee Trevor or My Main Bayne.
Did you realize only one other driver has done what Bayne did Sunday - win in his first Daytona 500? Lee Petty - in the inaugural 500 in 1959.

Kevin Harvick's Budweiser car puked a motor early. His first time with new colors and mass, commercial beer equaled FAIL. Trevor Bayne's #21 car colors, however, were red, white & gold.
Hmm, I've seen those colors before. Oh yeah! Karma baby, karma.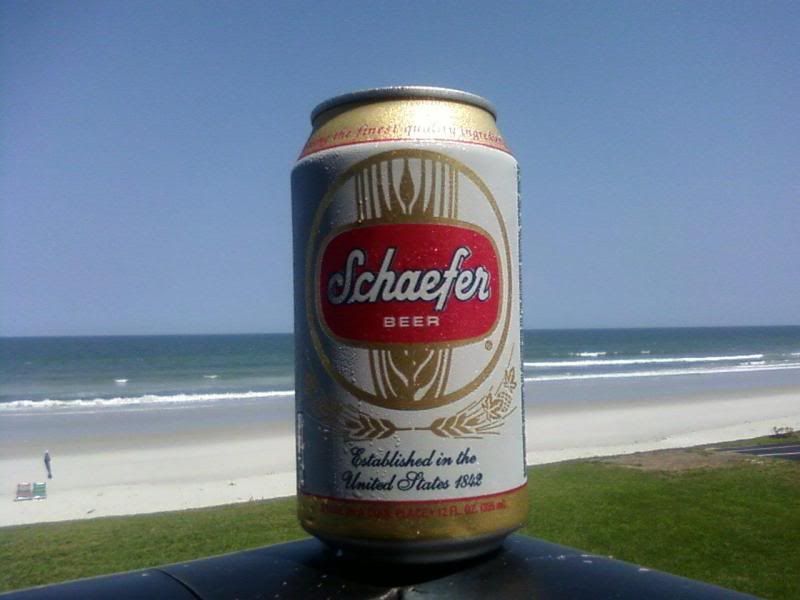 Where does Trevor Bayne go from here? Who knows. For now, he seems to be truly enjoying himself. And for once, I think fans of all drivers are universally happy for him and the Wood Brothers organization. Only time will tell though whether he'll be the next Bobby Allison...or the next Bobby Hillin, Jr.
TMC