Once again, its time for a new racing season. When the NASCAR season ends each November, I'm pretty well burned out as a fan and jaded about the direction NASCAR is going. But when the calendar hits February 1 again, I get a little pick-em-up in my step and the fever begins again. Of course, the only cure is more cowbell and lots more Schaefer.
Its been a really tough, cold winter for many in the country. While I've been waiting for racing to return, part of my time has been occupied with a traditional, cold-weather sport: hockey. And what did I find through a bit of research? Schaefer!
That's right - Nolan Schaefer played goalie for Providence (RI) College.
He was drafted by the San Jose Sharks, traded to a couple of other teams, and then landed with the Boston Bruins. From there, he was assigned beginning last season to their AHL affiliate, the Providence Bruins.
Source: 560XLS's Flickr Set
When snow and brutally cold temps tried to choke the life out of the Midwest, Atlantic Coast, and New England states, Cleveland's SHOFer Uncle Dave said "screw this" and left for parts unknown.
When I asked him his location when he sent me this photo, his reply was typical Uncle D:
HAD TO CHANGE LATITUDE FOR A WHILE.
DOWN TO THE TROPICAL SUN
SOUTH OF THE BORDER
LEFT NO FORWARDING ADDRESS.
RUNNING FROM THE IRS SPENDING MY TAKE.
DRINKING MARGA-SCHAEFERS AND DOIN' SHRIMP BOILS ON THE BEACH.
MAYBE I'LL BE BACK....
Standing between the Arctic chill of January and the return to Daytona in February was Super Bowl XLV. As expected, the SHOF and SROH had a Schaeferiffic time.
SROH Bruton served up some steak and a loaded tater. Some menu tips for others looking to copy Bruton: Schaefer is mandatory. A-1 on steak is optional.
SROH Rev. Randy rolled with a bit of non-traditional, Super Bowl offering: a healthy meal. Looks like he took in a veggie pizza with a side of carrot sticks.
SHOF co-founder and executive committee member, Philly, introduced Schaefer to a neighbor. I have no clue what the hats are supposed to represent or who provided them. My job is simply to blog the Schaefer experiences.
The game itself was a pretty good one I suppose. Two legendary teams. No true underdog. No real "personal interest stories" emerged. No American hero. No cheerleaders. Just the Cheeseheads vs. Steeltown. If I'd had my druthers, I would have preferred the Chicago Bears made the trip instead of Green Bay. But maybe I'm just channeling my inner Jake or Elwood Blues.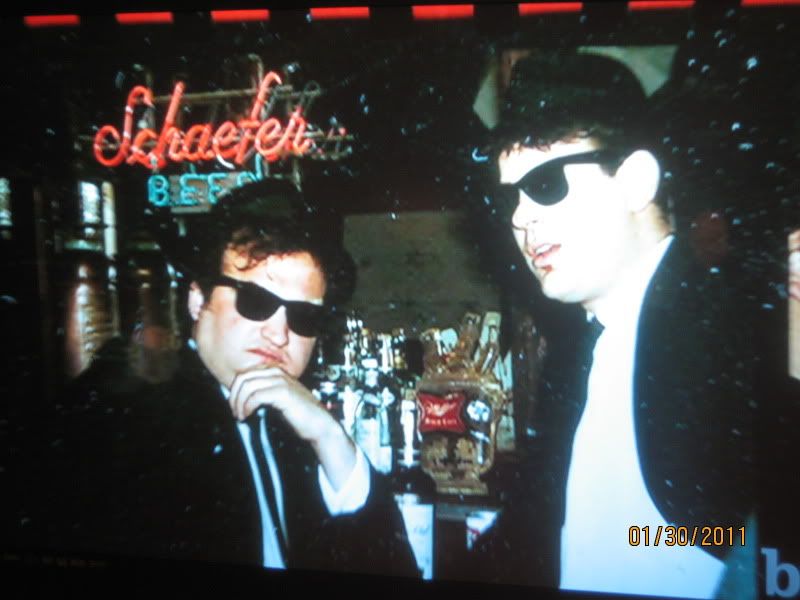 But now its time. The cars have returned. The Shootout and qualifying are over. Dale Jr. is on the pole. All is (temporarily) right with Amp Nation again. The twins run Thursday, and the main event gets underway Sunday afternoon.
So to get settled in that racing zone, crack a Schaef and feel the thunder of engines as they roar to life...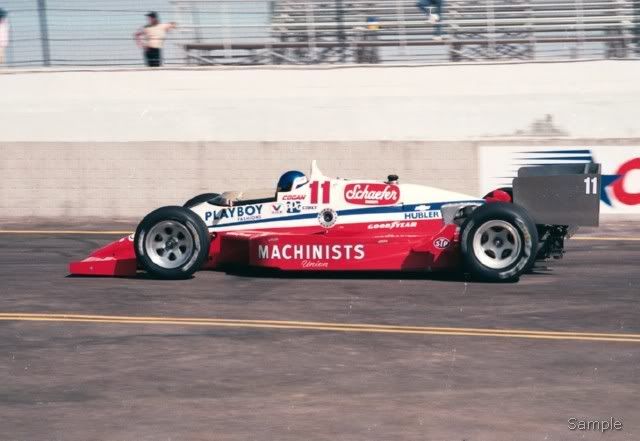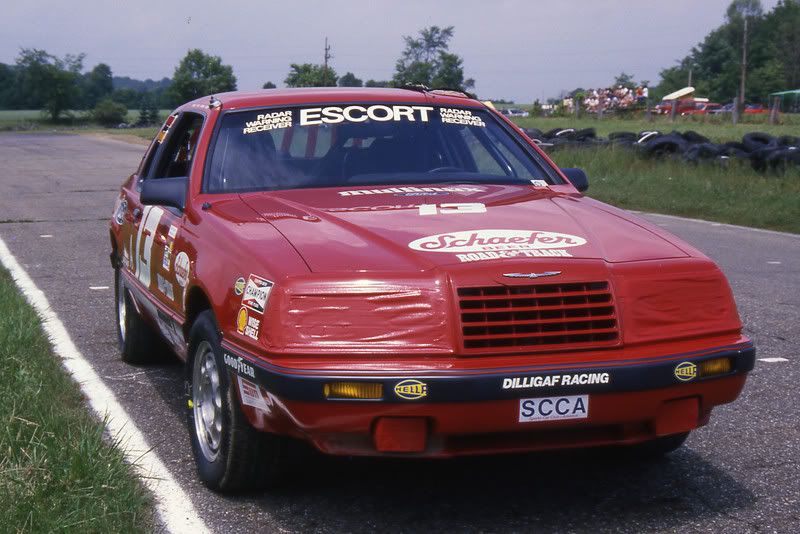 OK, now we're talking. Thanks to John Betts of RacersReunion.com for allowing me to share the above photo of Joe Ruttman's Schaefer/Mechanics Union #45 Pontiac.
So when the grand marshal belts those famous words,
Gentlemen - Start Your Engines
, I encourage you gentlemen (and the ladies too) to Drink...Your...Schaefer. If you need to bum a couple, I'm sure Bruton will be glad to oblige.
TMC