On July 3, 2010, I blogged about the inaugural
1971 Schaefer 500
Indy car race at Pocono. In combing the web for information about the race, I thought I uncovered some neat photos from the race, a scan of the race program, and some trivia nuggets.
Tonight, however, an extra bonus was made available - a YouTube clip from the race. With Bud Lindemann narrating, the episode does a great job of featuring vacationers in the Pocono Mountains of Pennsylvania and the yeoman's efforts of all involved in finishing construction on the new track so the race could run as scheduled.
A couple of things to be attuned to:
3:36 mark - Soon-to-be NASCAR Hall of Famer Cale Yarborough in his limited time in USAC's Indy cars
6:39 mark - Jim Hurtubise's Miller High Life Mallard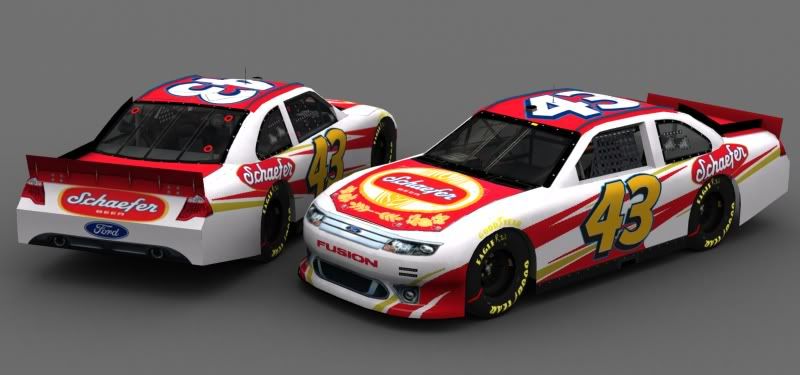 Special thanks to Petty message board poster Stimlad for this requested fictional
I've already got the TV tagline for victory lane:
This is the one race to win when you're winning more than one!