1963 - Richard Petty earns his 28th career victory by winning the Sunshine 200 at Savannah Speedway in Georgia. Richard's brother and Petty Enterprise teammate, Maurice Petty, finishes 4th.
The race was held in December 1963 (
cue
The Four Seasons
!
) but was scheduled by NASCAR as an early race of the 1964 Grand National season. As noted in the article below, the race - originally touted as the Turkey 200 - was scheduled for November 28. The race was rained out on its originally scheduled date plus two make-up dates before finally being renamed and run on December 29. Only a December 30, 1956 race at Titusville, FL has eclipsed the 1963 Sunshine 200 for a NASCAR GN/Cup race run latest in a calendar year.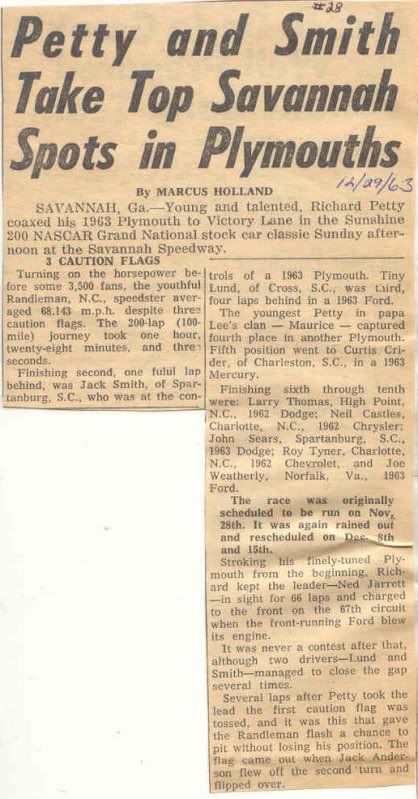 TMC
Edited December 28, 2014