This entry concludes my four-part series on my inaugural and memorable trip to Dover International Speedway - the Monster Mile - for the AAA 400 race weekend. Here are a few other fun and interesting sights and observations from our race weekend. Most speak for themselves - but I couldn't resist a comment here and there for others.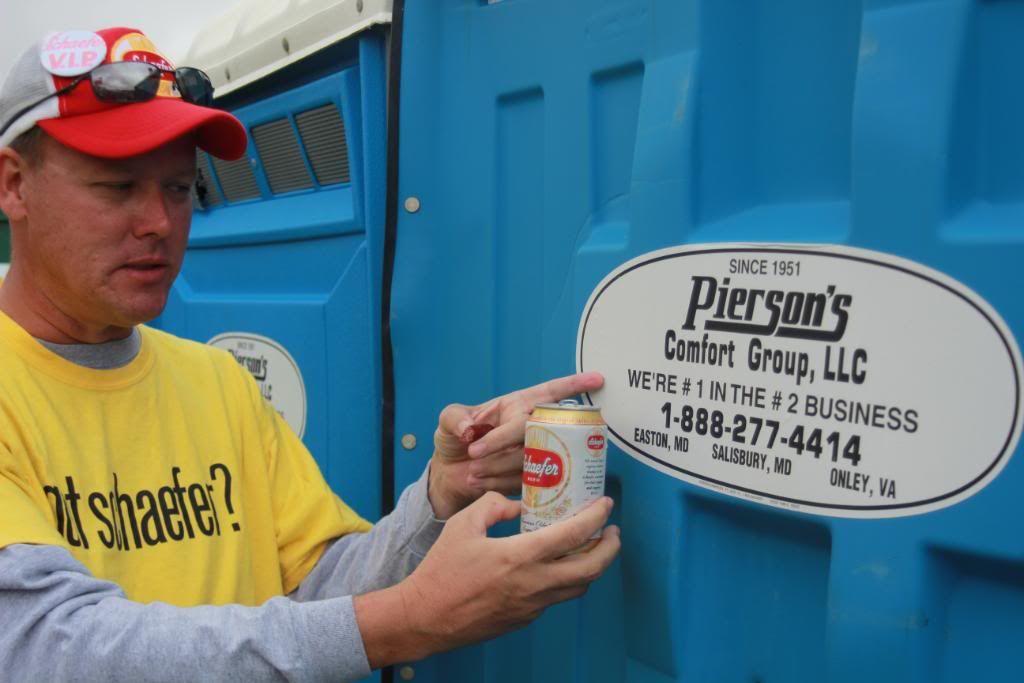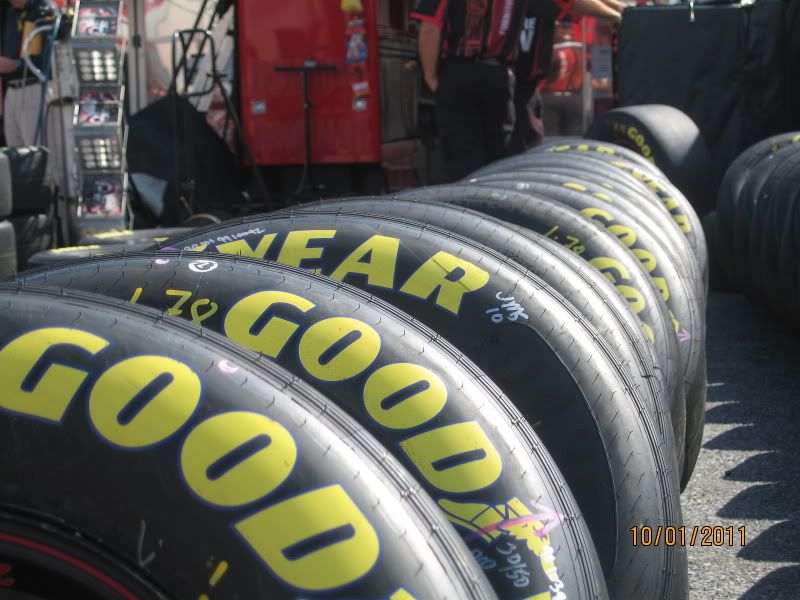 We were pleased to learn Mr. and Mrs. Orange Julius got to take a day off from the mall food court to go racin'.
Hey Beavis,
I am Cornholio. I need T-P for my bunghole.
Vroom, vroom, heh heh.
My eyes and mind were open to whatever karma could be mustered that might indicate a good weekend for the Richard Petty Motorsports 43 team of A.J. Allmendinger.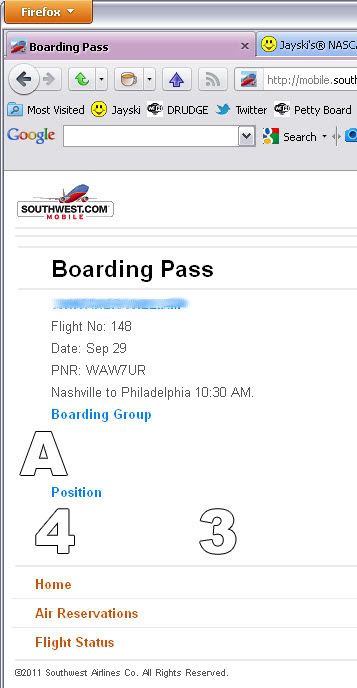 And enlarge to note this young man's last name from the National Guard.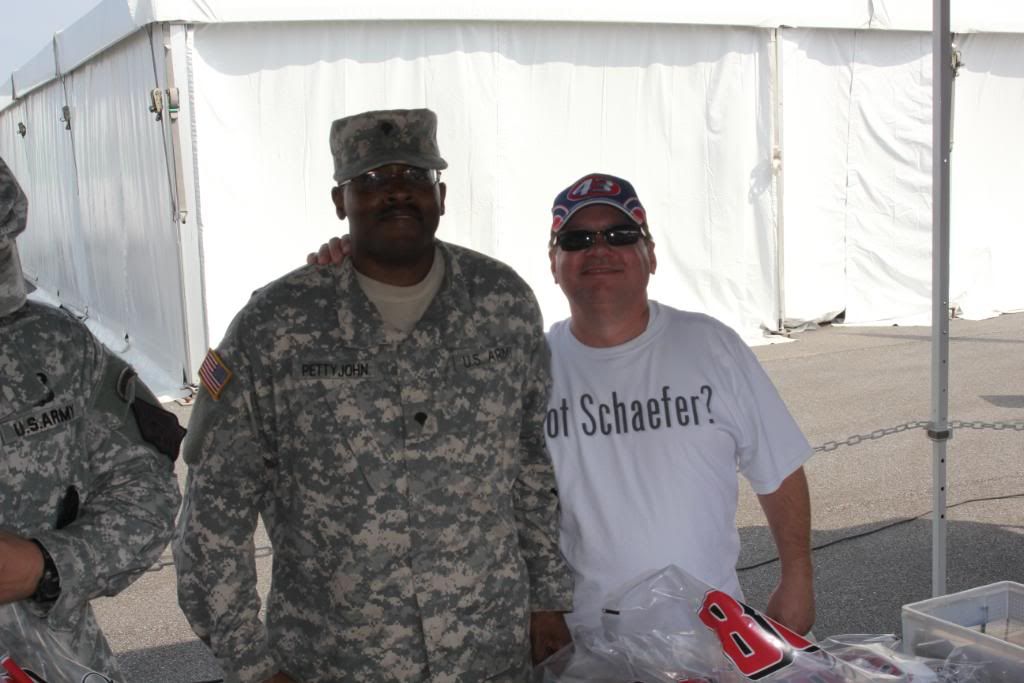 As an aside, the United States Air Force is a part-time RPM sponsor. One of the local USAF recruiters from the nearby Dover Air Force Base was at the Best Buy Racing 43 hauler Saturday morning. His name and rank (I kid you not): Sergeant Schaefer.
Racing haters generally dismiss the sport based on what they've seen on TV.
How can you watch cars just go round and round all day?
I always tell them to try it before you hate it. The adrenalin rush of hearing 43 cars roar to life and then accelerate with the green flag just has to be experienced to fully appreciate it. Furthermore, to be next to one of these things as the crew does their engine checks will bring a smile to your face and almost cause your heart to jump through your sternum.
We couldn't resist being the first ones
ever
to try this pose. Wait ... what? No way, impossible.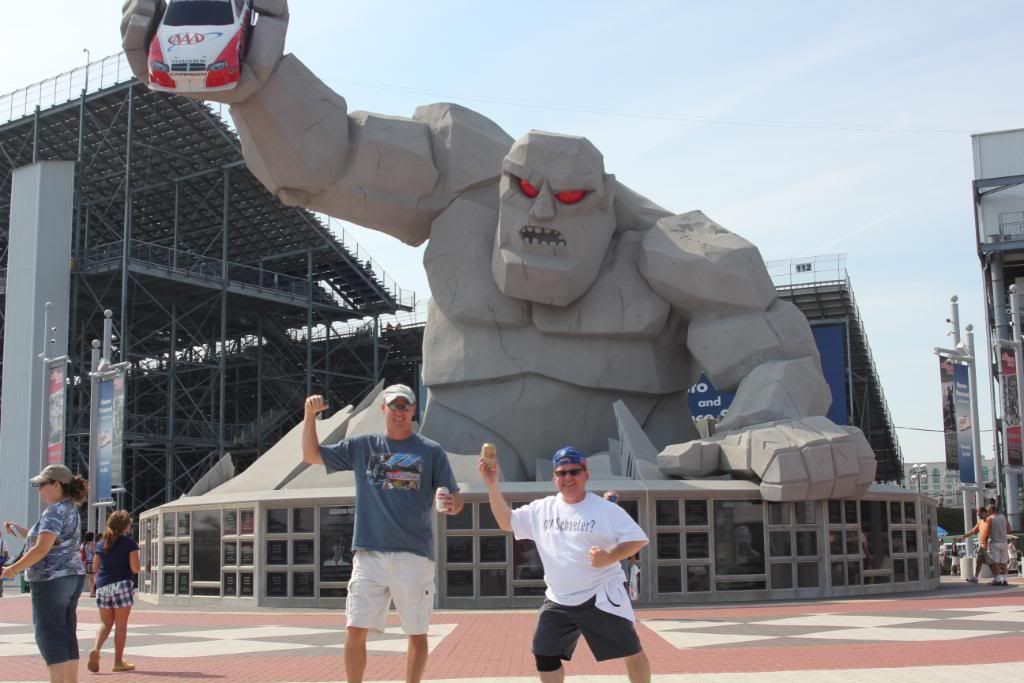 The invocation was offered by the Rev. Dan SCHAFER. (You just can't make this stuff up folks.) And actress Melora Hardin respectfully sang the national anthem. I know her best from her role as Jan Levinson a few years ago on the NBC show The Office. After she finished the anthem, I really wanted to jump and yell
THAT'S WHAT SHE SANG!
but thought better of it.
The Schafer prayer at 5:00 mark, and the anthem at 5:43...
Mike Wallace's Nationwide sponsor was perhaps the strangest for the weekend - at least for us out-of-towners. We got a good laugh and figured an individual or group of friends bought space on the quarter-panel as a joke. It turns out after talking with the crew that
I Hate Steven Singer
is a jewelry store in Philadelphia. But it was still funny listening to the track announcer and MRN Radio announcers casually reference Mike Wallace from Fenton, Missouri in the I Hate Steven Singer Chevrolet.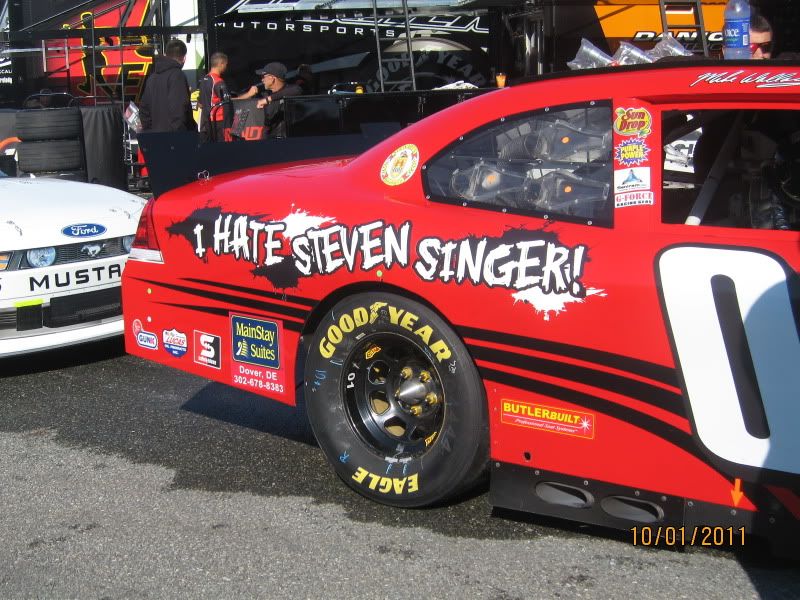 I merely took a picture of this place. I didn't buy anything. But I did wonder if they served a Chaz Sausage or an Automatic Tranny Dog.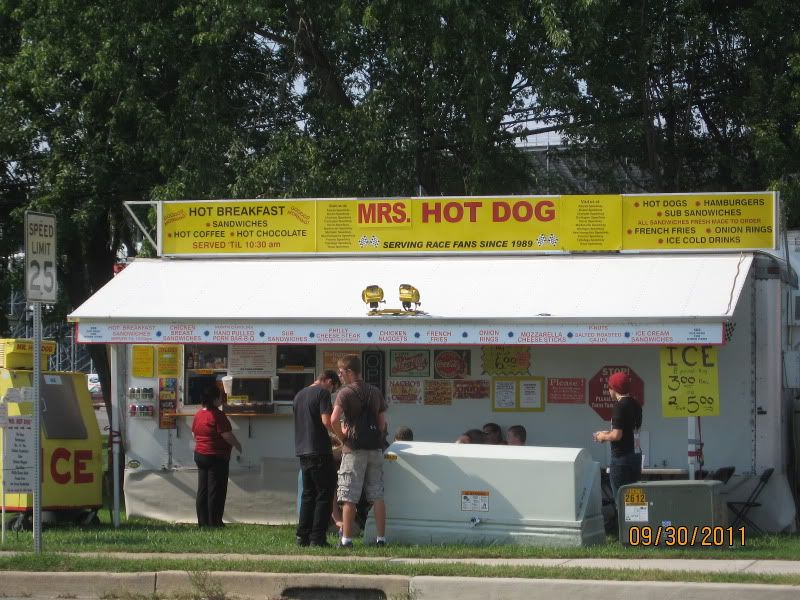 So concludes our trip to Dover...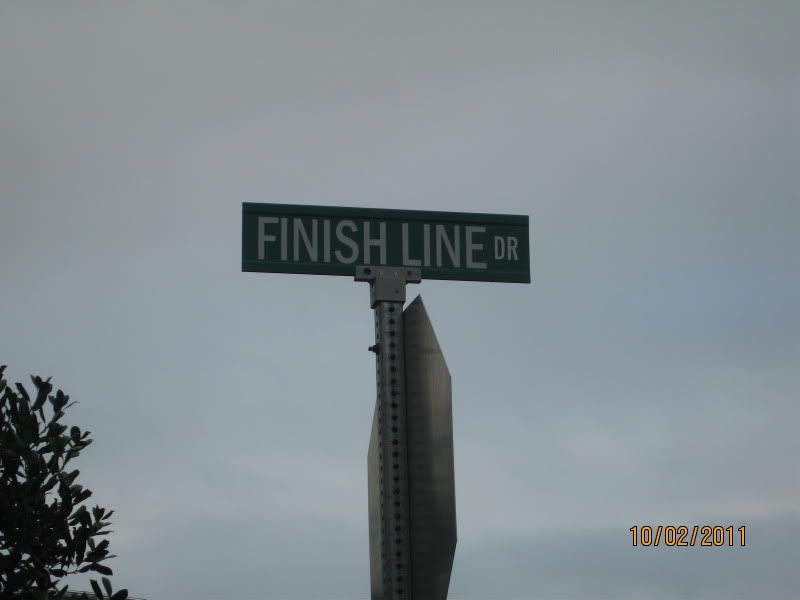 TMC