Schaefer flowing freely - early and often
Race rookies with their yellow rookie stripes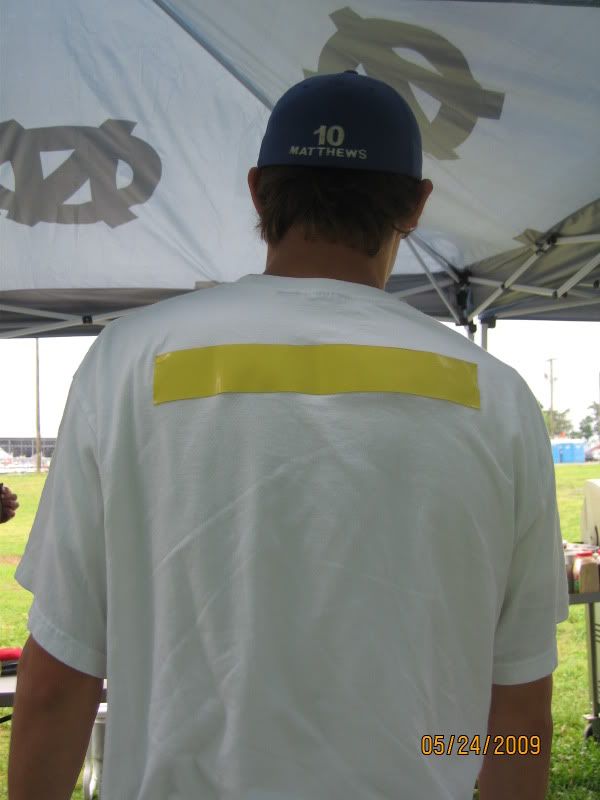 A class act by NASCAR to stop the race at 2:57 PM so cars could be brought to a stop, crews could line up along pit road, and all could spend a moment of silence at 3:00 PM for those who paid the ultimate sacrifice to ensure the freedoms and liberties of this country continue.
Competitive Cornholin'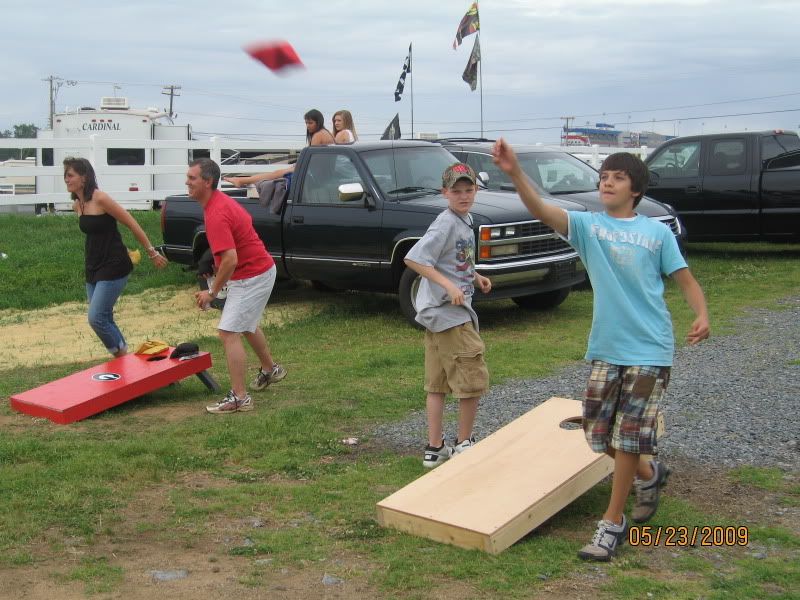 NASCAR sportswriter Monte Dutton spending a couple of hours with us - singing, telling us race stories, having some fun, and then
writing about it
Seeing a bootleg Dale Jr t-shirt that read AMP - Another Missed Pit
Dirt trackin'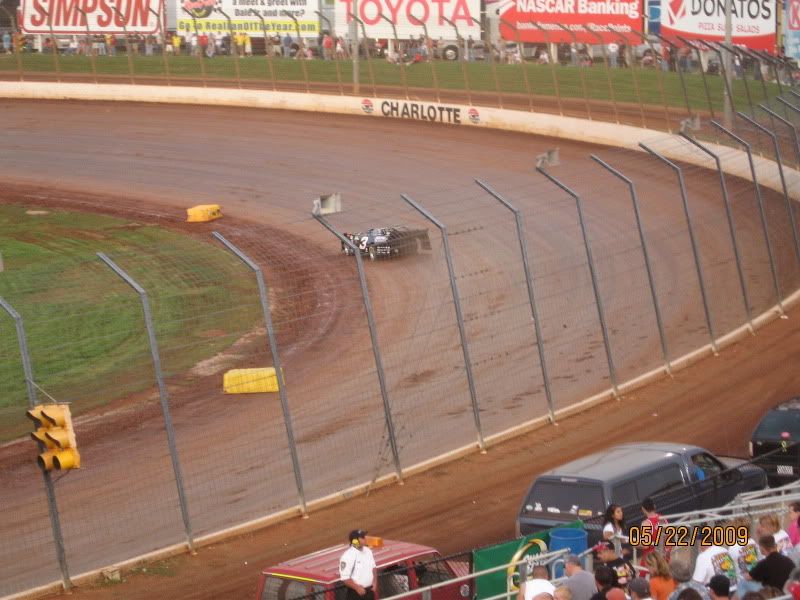 Trailer trashin'
Race shop visits to Richard Petty Motorsports, Joe Gibbs Racing, and Stewart-Haas Racing
Great time as always with friends
Hearing the moans and groans of Dale Jr. fans who now want to pull for Tony Stewart or some other driver because they've lost faith that Junebug can get it done. It was as if the rats were fleeing the ship.
Downing a Jaeger Bomb with a guy named Earnhardt
Freshly shucked oysters
Happy 6th Anniversary! Awww, now aint' just the sweetest thang ya ever seen?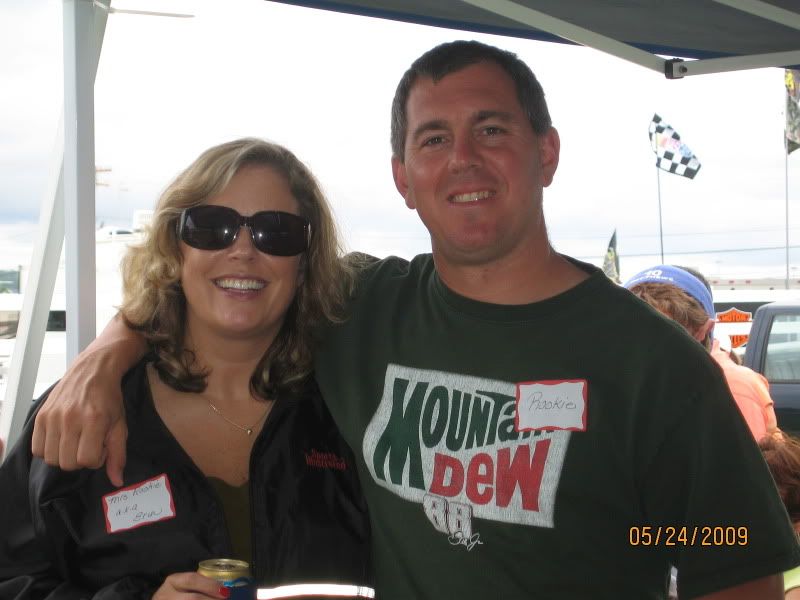 Rain. Rain. Rain. Didn't like it - but it was memorable.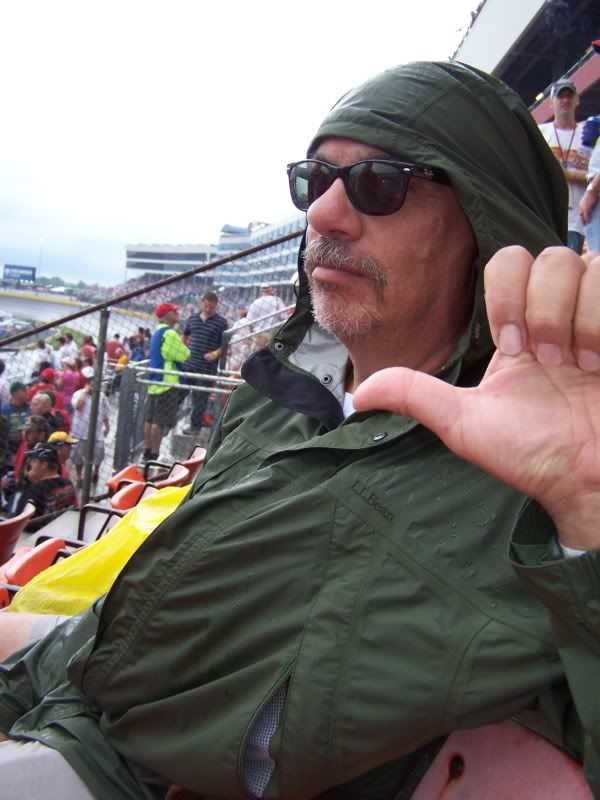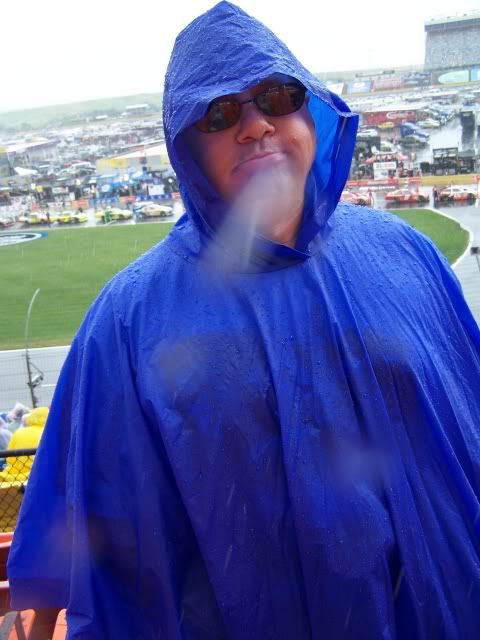 Two dominating performances by Kyle Busch. Yet two unexpected wins by the darkest of horses - Mike Bliss and David Reutimann - because of rain and great calls by their respective crew chiefs.
50th World 600 at Charlotte Motor Speedway (or Coca-Cola 600 at Lowe's Motor Speedway ast they call it these days)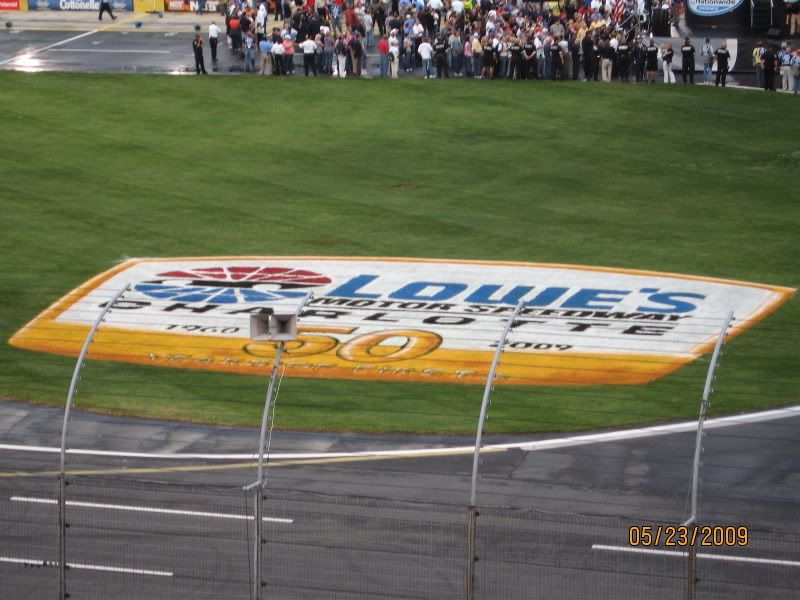 For any of you who may be reading this who and joined us over the weekend, thanks for making the 2 days such a fun one - regardless of all the rain we had.
TMC