1964 - After winning the pole, Richard Petty leads 90 of 200 laps and wins a 100-mile race at Concord Speedway in Midland, NC.
David Pearson finished second to Petty and was the only other car on the lead lap at the finish. NASCAR Hall of Fame nominee, Wendell Scott, had one of the better finishes of his career finishing fourth.
The victory was the 31st of Petty's still-young career. The half-mile track - still operating about 15 miles from Charlotte Motor Speedway - was a dirt track at the time of Petty's win. Sometime later, the track was paved. Feature races are still held at the track today.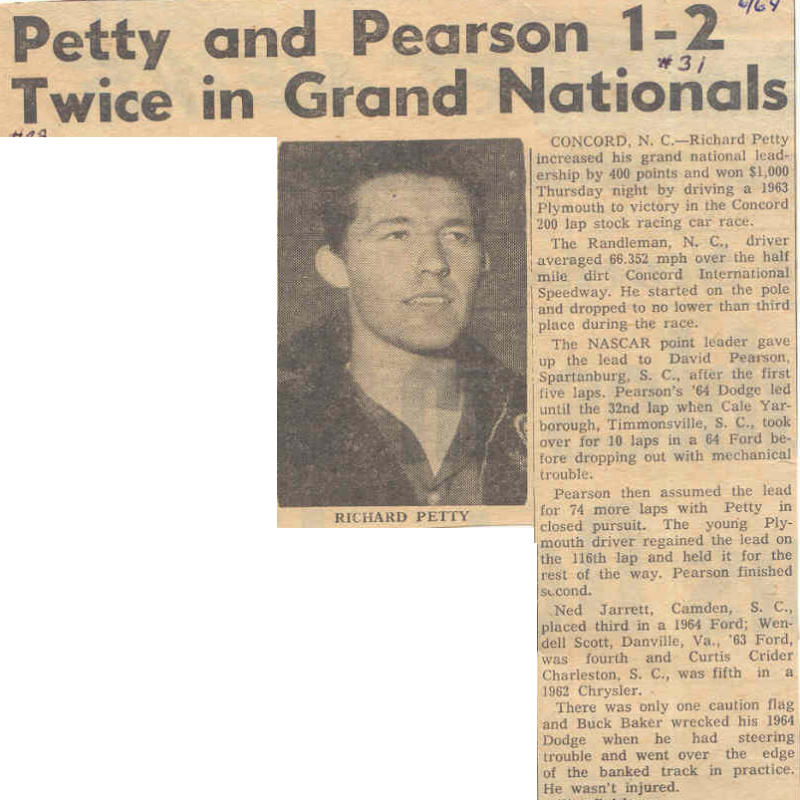 Article courtesy of Jerry Bushmire
TMC