1967 - Starting sixth in a field of twenty cars, Richard Petty leads 121 of 200 laps and East Tennessee 200 in Maryville, TN to notch his 58th career victory.
Former Petty Enterprises teammate, Jim Paschal, recovered nicely from a blown pit stop by his team two nights earlier at Middle Georgia Raceway to finish second at Maryville.
Jim Hunter, from nearby Knoxville, won the pole for the race in his fourth of only five career Grand National starts. Another Knoxvillian, Joe Edd Neubert, qualified third and finished sixth in his second of only three career starts. It was a pretty good day for these two guys from the land of Big Orange Nation.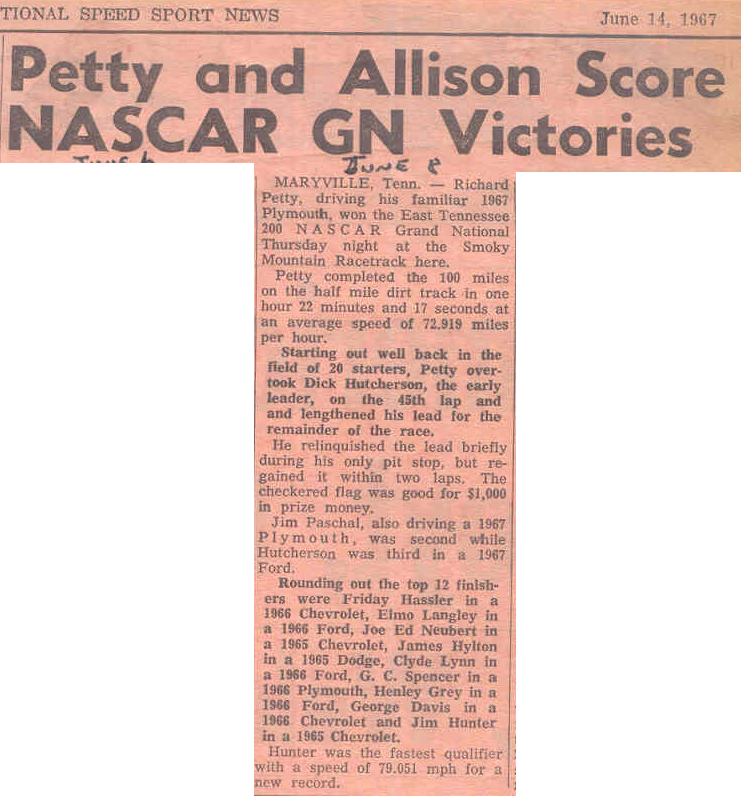 Article courtesy of Jerry Bushmire
TMC