1968 - Starting alongside pole sitter David Pearson, Richard Petty dominates a 100-mile race at Birmingham International Raceway. Petty leads 159 of 160 laps en route to his 81st career NASCAR Grand National victory.
As the checkers fell, David Pearson finished third behind Bobby Isaac. However, Pearson was disqualified afterwards for ending the race with a different tread design on his tires than the pattern with which he started the race. Considering today's racing tires have no tread pattern, this historical rule seems pretty obscure and a bit comical.
The crowd's favorite was Bobby Allison who lived in nearby Hueytown. In a move that Allison seemed to repeat more than once in his career, he quit the Ford factory team and entered the Birmingham race in his self-prepared Chevelle. Based on the article below, its interesting to note his departure from the Ford team was related to disagreements with his crew chief - former driver Fast Freddy Lorenzen.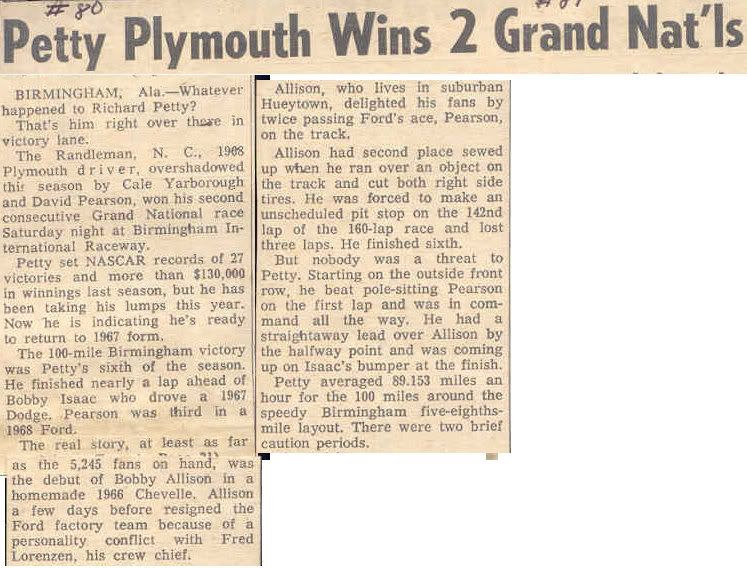 Article courtesy of Jerry Bushmire
TMC