1966 - Richard Petty wins the pole, leads 176 of 300 laps, and wins the Fireball 300 at Asheville-Weaverville Speedway in North Carolina for his 46th career victory.
In a remarkable comeback, Petty had a defining race as The King by coming back from THREE laps down with only TEN laps to go and passing career rival David Pearson on the last lap. Pearson hit the pits late for fuel and then cut a tire after completing his stop. As he slowly limped on three good tires to finish the race, Petty raced hard, passed Pearson repeatedly and eventually nabbed the win.
East Tennessee driver Paul Lewis - who drove a Petty Enterprises Plymouth at Rockingham later in the 1966 season - finished third, 2 laps behind Petty and Pearson.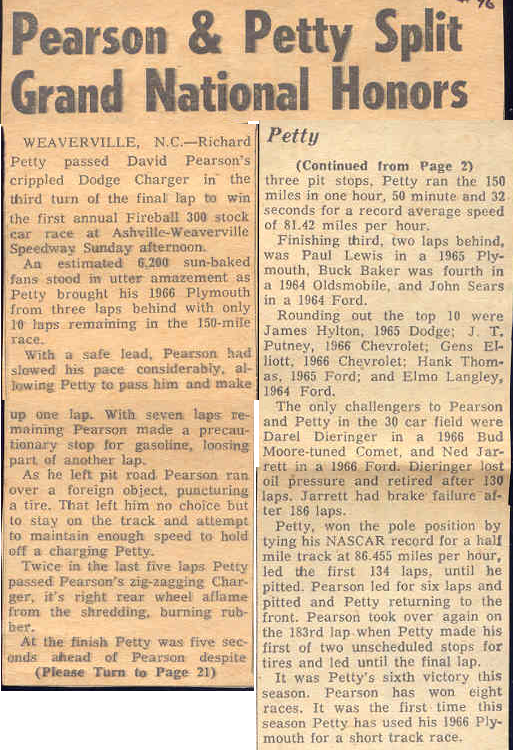 Article courtesy of Jerry Bushmire
TMC