1968 - Starting second alongside pole-winner David Pearson, Richard Petty takes over the lead from Pearson on lap 21, leads the remaining 180 laps, and banks his 84th career victory by winning the Fonda 200 at Fonda Speedway in New York.
As he did at
Oxford Plains Speedway 2 days earlier
, Petty won in the final of four NASCAR Grand National wins at Fonda. Junior Johnson won the first one in 1955. Pearson won in 1966 after the series returned after an 11-year absence, and Petty won back-to-back in 1967 and 1968.
During my visit to the Richard Petty Museum in 2011, I spotted a trophy from Fonda. Without a date badge, I'm not sure if its from Petty's win in 1968 ... or from his win the year before on
July 13, 1967
.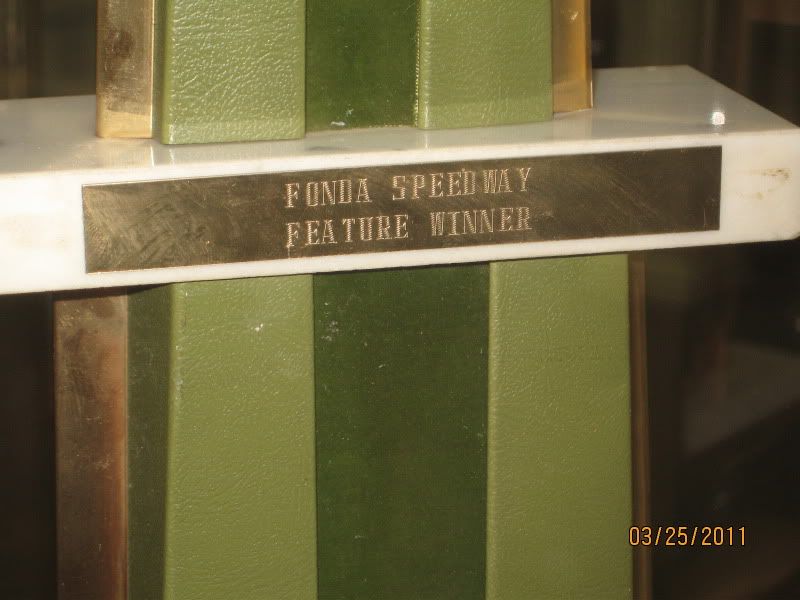 Article courtesy of Jerry Bushmire
TMC