1963 - Starting 8th, Richard Petty leads the final 41 laps and notches his 18th career victory with a one-lap win over Tiny Lund in the Virginia 500 at Martinsville.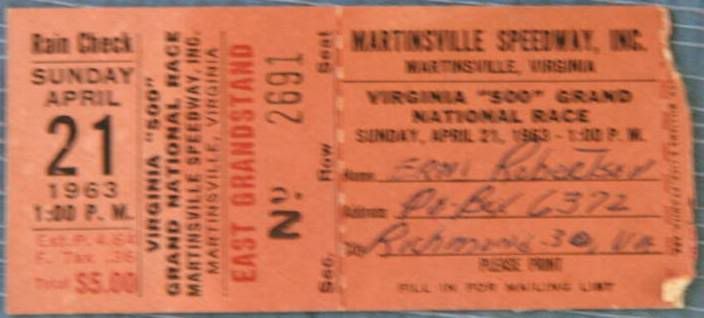 The pace lap before the start - with Rex White starting from the pole and Fireball Roberts alongside him on the front row. Petty started on the outside of the 4th row.
Teammate Jim Paschal suffered heat exhaustion and needed help from a relief driver. The observant and appreciative crowd roared when the old man - Lee Petty - took over the #41 Petty Plymouth and soldiered it home to an 8th place finish. Lee had raced only once since a near-death accident at Daytona in February 1961 (
video
).