1966 - Starting from the pole, Richard Petty leads 281 of 291 laps, and nabs his ...
43rd
... career Grand National race by romping in the Rebel 400 at Darlington.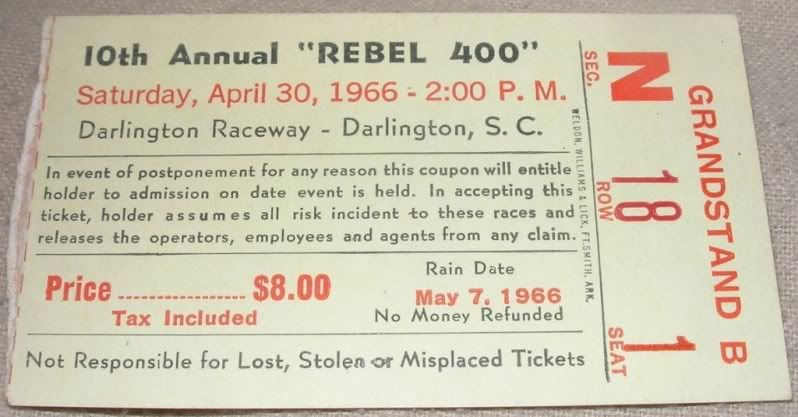 Petty dominated the race and finished three laps ahead of second-place Paul Goldsmith. Ford's boycott of the 1966 racing season (following Chrysler's boycott in 1965) certainly affected fans' interest as only 12,000 spectators attended including 5,000 Boy Scouts admitted free.
lifelong collector of Plymouths
. The 2008 article was written by Rick Minter - now a senior writer for
RacinToday.com
.
TMC
Edited: April 29, 2014