1979 - Starting second, Richard Petty bests Buddy Baker and Darrell Waltrip to win the Virginia 500 at Martinsville.
The victory was Petty's 187th career win, his first short-track win since 1975, and his fifteenth and final Martinsville win.
Petty qualified second in a Chevy Monte Carlo. Darrell Waltrip won the pole in a Chevy Caprice with a front-end that was much boxier than the Monte. Ol' DW who enjoyed nicknaming his cars called the Caprice "Dolly Parton"
because its what's up front that counts
. Also, a member of the Alabama Gang - Neil Bonnett - made his first start for the famed Wood Brothers after the Woods and David Pearson parted ways after the previous week's race at Darlington.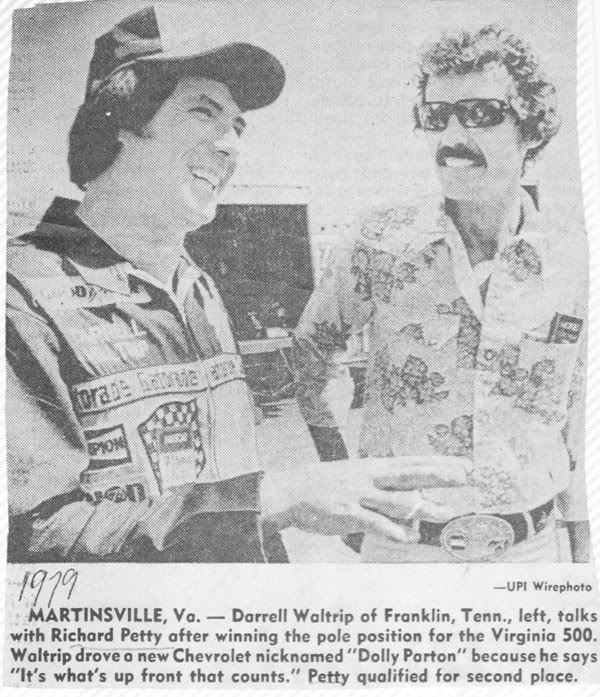 Source: TMC Archives
A photo I took of the winner's trophy at the Richard Petty Museum in Randleman NC in 2011:
And a photo I took of Waltrip's pole-winning trophy on display at his Honda dealership in Franklin, TN: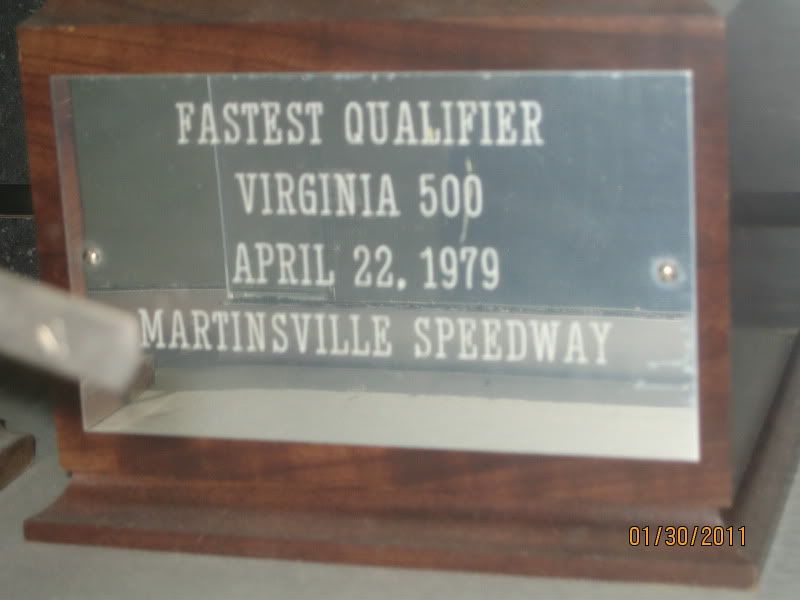 A concise 4 -minute video featuring some of the highlights from the race. Ken Squier was the main commentator, and NASCAR Hall of Fame member Ned Jarrett covered the pits and the victory lane interview.
TMC