1968 - Starting 4th, Richard Petty leads 75 laps (including the final 64), and wins his 77th career race by winning the Hickory 250 at Hickory Motor Speedway in North Carolina.
Long-time Late Model Sportsman (later named the Busch Series) driver, Jack Ingram, made an infrequent Grand National start. He qualified second and stayed in the top 5 for much of the race. He faded near the end, however, and end up seventh.
NASCAR Hall of Famer and two-time Grand National champion, Ned Jarrett, was Hickory's promoter. He went to work for the track in 1967 - a year after retiring from driving in 1966.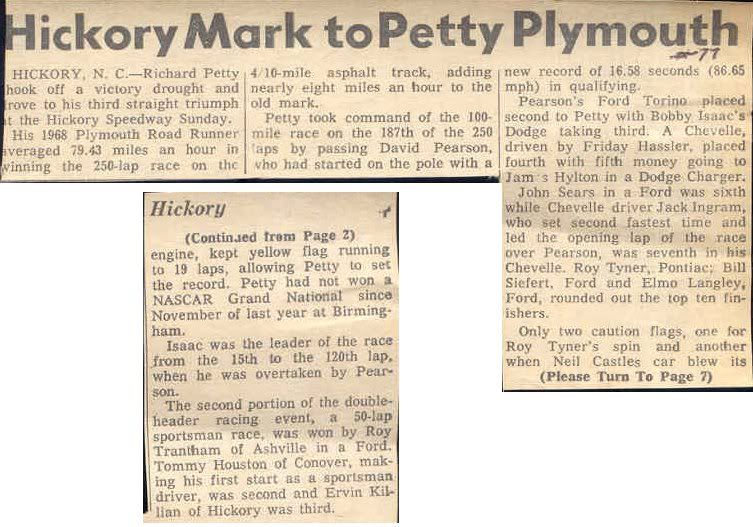 Article and photo courtesy of Jerry Bushmire
On the same day of Petty's record-setting win, Formula 1's winningest driver, Jim Clark, was killed in a crash in Germany. Clark was a 2-time Gran Prix champion, the 1965 Indy 500 champion, had more F1 wins at the time than any other driver, and even started one NASCAR Grand National race - in 1967 at Rockingham.
TMC