1984 - Starting 5th, Richard Petty wins his 199th career NASCAR Winston Cup race in the Budweiser 500 at Dover.
The 1984 win left Petty one shy of the milestone 200-victory mark. However, the victory was his first one with Curb Motorsports. With the financial challenges of Petty Enterprises fielding a second team for Kyle Petty in the early 1980s and an
embarrassing penalty at Charlotte in 1983
, the King made the tough choice to drive for another team. After considering offers from Rahmoc, Harry Ranier, and even newcomer Rick Hendrick, Richard settled on Mike Curb's race team - a start-up. Using equipment brought over from Petty Enterprises and engines purchased from DiGard, Richard continued racing his famed 43 / STP Pontiacs. Despite a lot of pre-season promise, the team had a tough time finding success - until Dover.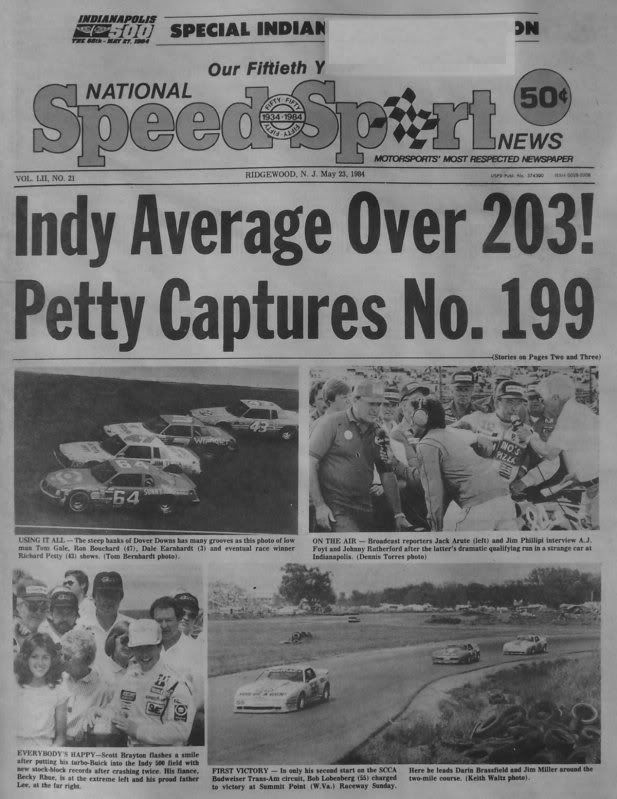 National Speed Sport News cover courtesy of Russ Thompson
Fellow long-time Petty fan (and Schaefer Ring of Honor) member, Brian '200WINZ' Hauck, was fortunate enough to be at Dover the day of Petty's win - much like he'd done since the track opened in 1969.
Links to YouTube segments:
1984 Budweiser 500 - part 1
1984 Budweiser 500 - part 2
1984 Budweiser 500 - part 3
1984 Budweiser 500 - part 4
1984 Budweiser 500 - part 5
1984 Budweiser 500 - part 6
1984 Budweiser 500 - part 7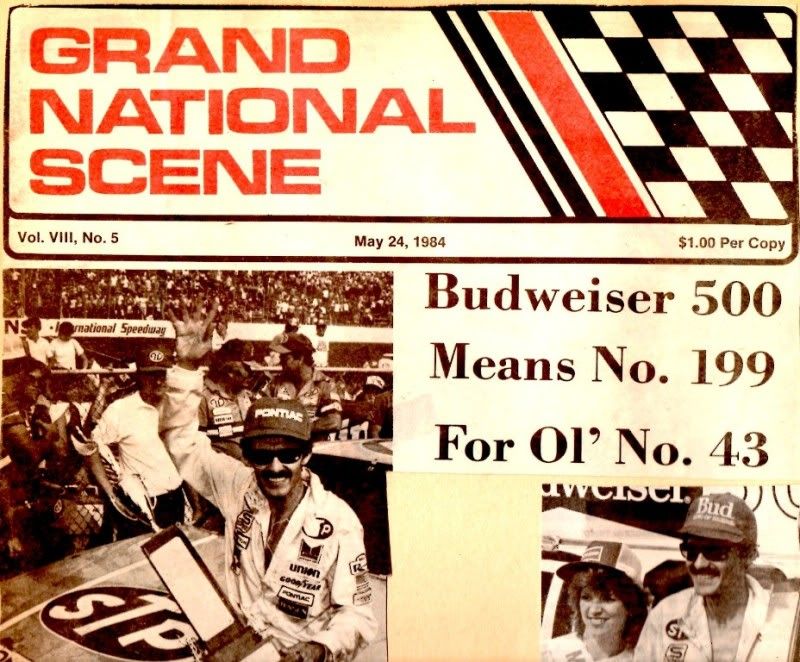 GNS cover courtesy of Jerry Bushmire
TMC