Thursday, I leave for what has become somewhat of a rite of spring - the gathering of the motley crew known collectively to many as the Schaefer Hall of Fame and Ring of Honor. We will be spending the weekend on the premises of the Charlotte Motor Speedway for events and races surrounding the Coca-Cola 600. Once we park our vehicles, raise our canopies, unload our beer, set up the cornhole boards and otherwise occupy our space, the track shall then be known to us as
Scharlotte
.

This year's gathering will have special significance because it represents the 20th anniversary of the beginning of the Schaefer beer and NASCAR racing tradition. As explained in more detail
here
and
here
, current SHOF executive committee members Philly and TMC co-founded the Schaefer tradition at the 1992 Winston 500 at Talladega. Over the next two decades, the tradition has grown to encompass five additional SHOF members, approximately a case of SROH members, and dozens of other Schaefer friends and acquaintances with whom we've schared the Schaefer experience along the way.
A commemorative logo has been designed to recognize the special occasion. T-shirts, koozies, seat cushions, and henna tattoos of the logo aren't yet available. However, please feel free to slip a Jackson or send PayPal funds to any of the SHOFers, and that individual will get back in touch with you just as soon as possible if ... I mean, when such items become available.
Pre-schelebration events actually begin a week before the Coca-Cola 600. SHOFers Philly, Rookie and Rev. Randy as well as some SROH members and other distinguished guests are taking in the NASCAR truck and Sprint Cup All Star race. The remaining contingent will begin rolling in later the following week.
A preliminary schedule should looking something like this...
Thursday
- For the first time, TMC plans to drive to Charlotte on Thursday vs. Friday. Doing so will allow me to attend the Cup qualifying session. SHOF Philly has hinted we may have a quality vantage point from which to view the single-car speed runs. If his plan comes to fruition, your best bet is to follow my
WHOO!
of excitement on my
Twitter
timeline.
Friday
- The tradition for me the last few years has been to drive all day to Charlotte and arrive just in time to down a single Schaefer and then head straight to
The Dirt Track
for World of Outlaws sprints and late models. The last 2 or 3 years, however, gave us rain vs. racin' on Friday night. To change my luck, I'm mixing up my plans this year. Because I'm arriving on Thursday, we plan to make a day trip to Randleman, NC to visit the
Richard Petty Museum
. I thoroughly enjoyed my trip there
about a year ago
- and really want to return to examine some of the items I most certainly overlooked during my first visit.
Saturday
- The weekend days are when things really start to get cooking. While its pointless to plan things to a T and much more enjoyable to just let the fun unfold, a few events are simply a given as more folks roll in such as...
Induction of new Schaefer Ring of Honor members - including a presentation of their collector's item t-shirt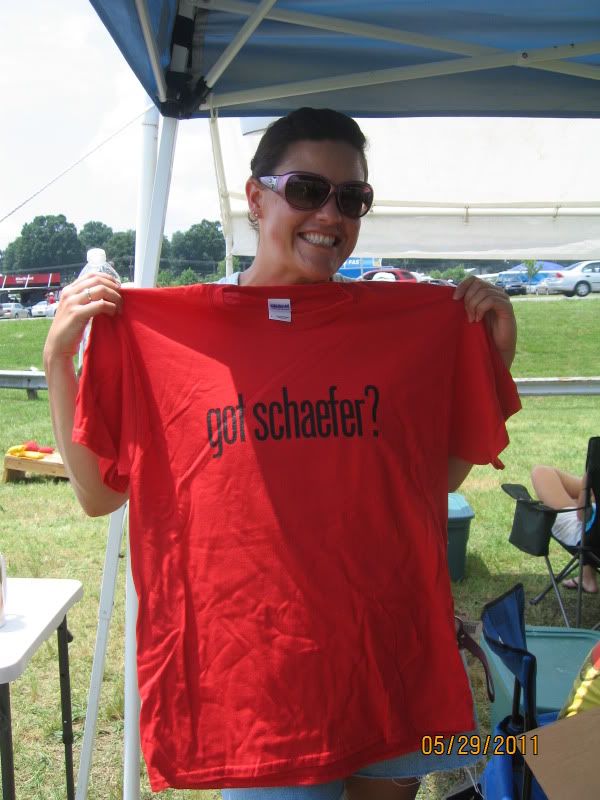 A kickstarter with a Schaefer amongst friends to get things rolling...
Firing up the grill to get some brats, burgers and wings smokin'
And a mid-day diversion to attend a race - the Nationwide History Channel 300
Sunday
- The big day. 600 miles of racing. Food continually on the grill. Music blaring. Dozens of participants enjoying the goodness that is Schaefer. Enjoying the niceties of tailgating by arriving early - while watching the road rookies sit helplessly in traffic nearby. Undoubtedly, the day will include:
The third annual Schaefer Racing Cornhole Tournament. Can last year's winners, probationary and possible future SHOF entrant Wilbur and his partner Carla, repeat? Will the inaugural year's champs, SHOFer Cuba and partner Angry Karen, return after a year's absence? Or will a new tandem rise to grab the coveted trophy?
The Charlotte crowd is unquestionably a group of NASCAR devotees. Yet, the pageantry and tradition of the Indianapolis 500 cannot be ignored. A TV will be around to air it and follow the drama that is sure to unfold as is done virtually every year.
As late afternoon arrives, we'll make our way to the track for the marathon race - the five-hour Coca-Cola 600. This year's race will mark my ninth 600 trip and my eleventh trip to Charlotte races overall.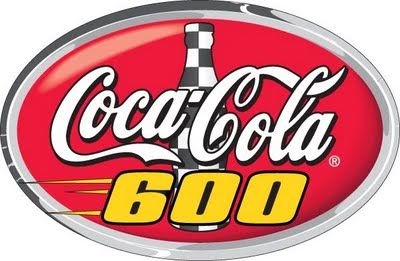 To quote famed singer-songwriter Robert Earl Keen,
the road goes on forever and the party never ends
. Here is a look back at several of the good times we've had in recent years schelebrating with Schaefer.
TMC